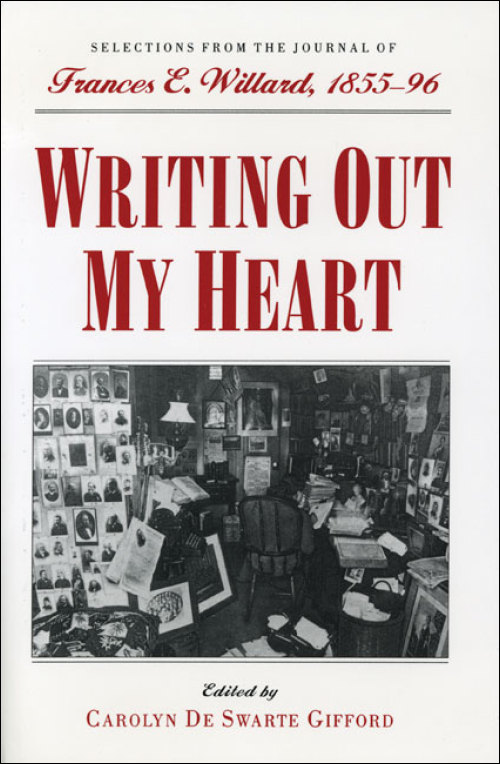 Writing Out My Heart
Selections from the Journal of Frances E. Willard, 1855-96
Exploring the interior life of the tireless reformer
Cloth – $62
978-0-252-02139-8
Publication Date
Cloth: 01/01/1995
About the Book
Frances E. Willard's powerful leadership of the Woman's Christian Temperance Union (WCTU) made her one of the most commanding figures in the reform movements of the nineteenth century. World renowned and a force to be reckoned with, Willard grappled publicly and private with difficult issues, including temperance, slavery, women's rights, and her own sexuality. These selections from her forty-nine-volume journal reveal the private and confidential side of Willard for the first time. She comes to life in these pages--a person of character, passion, and self-determination who came to represent the woman of the dawning era.
Supplemented by an in-depth introduction and generous annotations, Writing Out My Heart sheds new light on an extraordinary individual and the lives of women in nineteenth-century America.
About the Author
Frances E. Willard (1839-1898) was a reformer, feminist, and longtime leader of the Woman's Christian Temperance Union. Carolyn De Swarte Gifford is coeditor of Let Something Good Be Said: Speeches and Writings of Frances E. Willard.
---