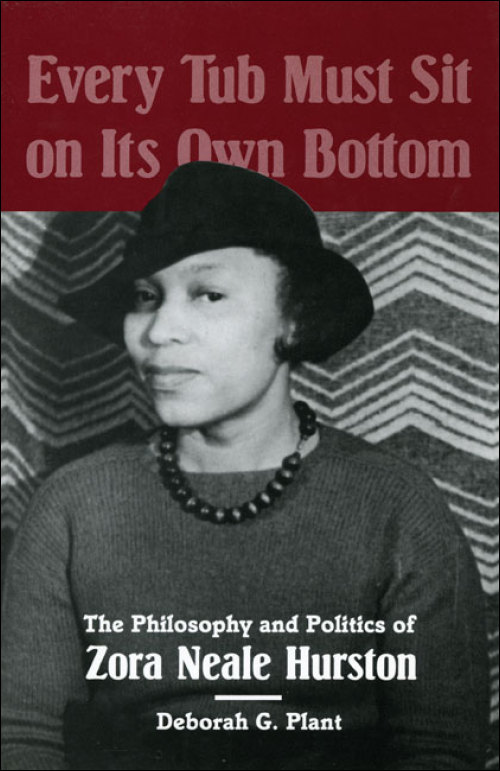 Every Tub Must Sit on Its Own Bottom
The Philosophy and Politics of Zora Neale Hurston
An in-depth look at Hurston's thought and influences from the editor of Barracoon
Cloth – $32
978-0-252-02183-1
Publication Date
Cloth: 01/01/1995
About the Book
Deborah Plant's groundbreaking study of Zora Neale Hurston challenges the notion of Hurston as a feminist and revises impressions of her as an intellectual lightweight who disregarded serious issues of race in American culture. One of the geniuses of the Harlem Renaissance, Hurston stands out as a strong voice for Black women, and her anthropological inquiries and evocative prose provide a rich history of the African American folk culture that Hurston drew upon to express a personal and political strategy of resistance and self-empowerment. Plant uses Hurston's writings to clarify the beliefs of the author-anthropologist and shed light upon the people and ideas that shaped her work, from Hurston's preacher father and influential mother to intellectual guides like Spinoza and Nietzsche.
An enlightening look at an essential American writer, Every Tub Must Sit on Its Own Bottom provides perspective on Zora Neale Hurston's work and the forces that drove her still-powerful writing.
About the Author
Deborah G. Plant is an African American and Africana Studies independent scholar and writer. She is the editor of Hurston's bestselling posthumous work Barracoon: The Story of the Last "Black Cargo" and the author of biographies of Hurston and Alice Walker.
Reviews
---
Blurbs
"Plant's study is sorely needed at this point in the evolving critical assessment of Hurston. It is a paradigm for the study of individual African American women writers."--Alice Deck, University of Illinois Urbana-Champaign
---