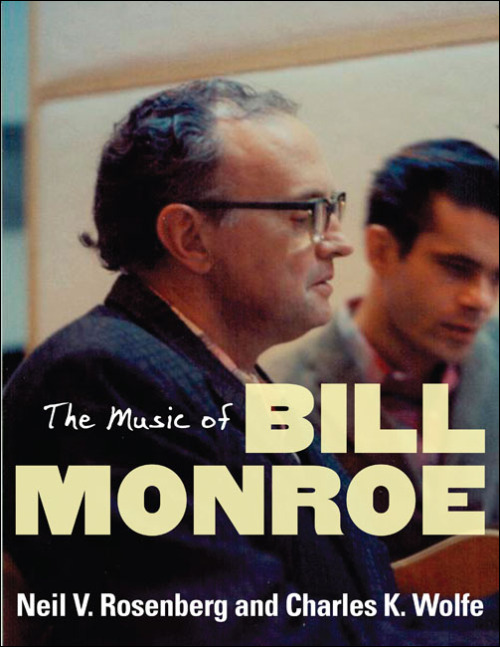 The Music of Bill Monroe
The definitive record of Bill Monroe's sound and visual recordings
Cloth – $52
978-0-252-03121-2
Publication Date
Cloth: 06/18/2007
About the Book
Spanning over 1,000 separate performances,
The Music of Bill Monroe
presents a complete chronological list of all of Bill Monroe's commercially released sound and visual recordings. Each chapter begins with a narrative describing Monroe's life and career at that point, bringing in producers, sidemen, and others as they become part of the story. The narratives read like a "who's who" of bluegrass, connecting Monroe to the music's larger history and containing many fascinating stories.
The second part of each chapter presents the discography. Information here includes the session's place, date, time, and producer; master/matrix numbers, song/tune titles, composer credits, personnel, instruments, and vocals; and catalog/release numbers and reissue data.
The only complete bio-discography of this American musical icon, The Music of Bill Monroe is the starting point for any study of Monroe's contributions as a composer, interpreter, and performer.
About the Author
Grammy Award–winner
Neil V. Rosenberg
is the professor emeritus of folklore at Memorial University of Newfoundland. He is the author of
Bluegrass: A History
and
Bluegrass Generation: A Memoir
.
Charles K. Wolfe
(1943-2006) was a professor of English at Middle Tennessee State University. He was the author of the award-winning
A Good-Natured Riot: The Birth of the Grand Ole Opry
and other books on Southern music.
---
Also by this author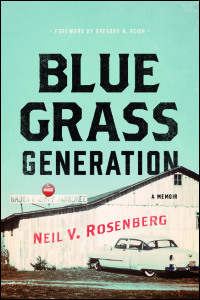 Reviews
"It is an impressive body of work, both the music and the research. Monroe's career is separated into discrete periods, each introduced by a learned and lucid essay. Discographical information (including both audio and video recordings) is impressively detailed."--
No Depression
"It is not surprising that the combination of Rosenberg, the premier bluegrass historian, and Wolfe, one of the pioneering country music historians, would yield a book that examines every detail of the recording career of the Father of Bluegrass. . . . Each chapter ends with a very detailed discography complete with master numbers, alternate takes and unreleased sections. . . . If you are serious about your bluegrass and want to know every detail of the recordings of Monroe, this is the book for you."--
Country Standard Time
"The book exceeds the high expectations we should have of such a collaboration between two of the best writers on the subject. Rosenberg writes so well that the reader is swept up in the introductory story of how the book was written and who contributed what; the chapters that examine the various periods in Monroe's career are unadulterated reading pleasure. . . . Absolutely essential for bluegrass fans."--
Dirty Linen
"It is written in a matter-of-fact style, sans any academese, by two university professors who are acknowledged experts on bluegrass music. . . . While this is something of a specialty aimed at Monroe fans, I can recommend it to anyone with a serious interest in the history of bluegrass music."--
Sing Out!
"An invaluable volume of work. . . . There is no better research on this side of the man than what has been presented to the world by Rosenberg and Wolfe."--
Bluegrass Music News
"This book is a fitting finale for a man who combined breathtaking knowledge with sensitivity and passion for an often-neglected field. . . . Will be treasured by serious Bill Monroe fans."--
Western Folklore
---
Blurbs
"A monumental work on a monumental subject. In part a reference work, it offers complete discographical data for all the recording sessions--spanning over half a century--of bluegrass pioneer Bill Monroe. And beyond that, it covers the history and describes the impact of all the countless songs and tunes recorded in these sessions (an astonishing number of which have become permanent classics within the entire spectrum of vernacular music) and outlines the backgrounds of all the countless musicians who participated in them. And beyond even that, and intertwined with it all, it offers a fascinating professional (as opposed to personal) biography of one of America's most influential and creative musical talents."--John Wright, author of Traveling the High Way Home: Ralph Stanley and the World of Traditional Bluegrass Music

"A work of immense importance, not only to bluegrass and folk historians but also to scholars and appreciators of American music and its place in the perspective of modern music history. This information gold mine has been long awaited -- indeed, it is the mother lode. Two things make this a must-have for music libraries: the patient thoroughness with which this project was undertaken; and Bill Monroe himself--a homegrown hillbilly musical genius." --Eddie (former Blue Grass Boy) and Martha Adcock, "TwoGrass" musicians
---