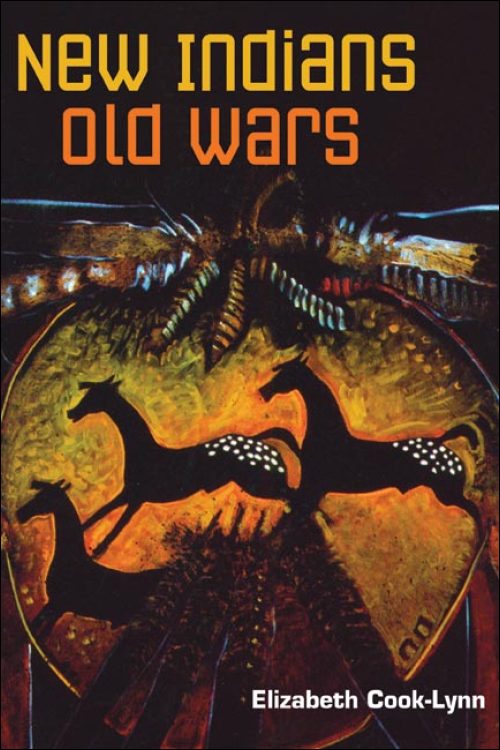 New Indians, Old Wars
Challenging received American history and forging a new path for native American studies
Cloth – $42
978-0-252-03166-3
Publication Date
Cloth: 06/04/2007
About the Book
Addressing Native American studies past, present, and future, the essays in
New Indians, Old Wars
tackle the discipline head-on, presenting a radical revision of the popular view of the American West in the process. Instead of luxuriating in the West's past glories or accepting the widespread historians' view of it as a shared place, Elizabeth Cook-Lynn argues that the American West should be fundamentally understood as stolen.
Cook-Lynn says that the Indian Wars of Resistance to the nineteenth- and twentieth-century colonial effort to seize native lands and resources must be given standing in the face of the ever-growing imperial narrative of America--because the terror the world is now witnessing may be the direct consequence of events which began in America's earliest dealings with the natives of this continent. Cook-Lynn's story examines the ongoing and perennial relationship of conflict between colonizers and indigenous people, and it is a story that every American must read.
Cook-Lynn understands that the story of the American West teaches the political language of land theft and tyranny. She argues that to remedy this situation, Native American studies must be considered and pursued as its own discipline, rather than as a subset of history or anthropology. She makes an impassioned claim that such a shift, not merely an institutional or theoretical change, could allow Native American studies to play an important role in defending the sovereignty of indigenous nations today.
About the Author
Elizabeth Cook-Lynn,
a member of the Crow Creek Sioux Tribe, is a writer, poet, and professor emerita of Native American studies at Eastern Washington University. She lives in Rapid City, South Dakota. Her books include
Anti-Indianism in Modern America: A Voice from Tatekeya's Earth, The Politics of Hallowed Ground
(coauthored with Mario Gonzalez), and
Aurelia, a Trilogy.
Among her many honors is the Oyate Igluwitaya award given by native university students in South Dakota, an award that refers to those who "aid in the ability of The People to see clearly in the company of each other."
---
Also by this author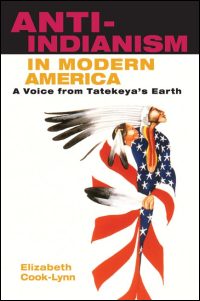 Reviews
"Cook-Lynn's is an important voice in Indian studies, and this book contains excellent insights into the ways in which this discipline is structured and can move forward. . . . Recommended."--
Choice
"This passionately argued polemic. . . . [is] recommended for academic libraries supporting programs in Native American studies or U.S. history."--
Library Journal
"Its careful, though radical, argument is thought-provoking."--
True West
"
New Indians, Old Wars
is an important addition to the growing works committed to Indigenousness and tribal sovereignties, many of them authored by Native scholars, which Native students - in fact, all students - must read."--
Wicazo Sa Review
---
Blurbs
"In fiercely arguing for a tribal model of Indian studies based on sovereignty and indigenousness, Elizabeth Cook-Lynn brilliantly tells the story of the brutal U.S. colonization of Indian nations as well as its covering up of that history. This new work is as bold as the hard blue sky of Cook-Lynn's homeland in the northern Plains. It is destined to become a classic of indigenous literature."--Roxanne Dunbar-Ortiz, author of Red Dirt: Growing Up Okie
---