Country Music Humorists and Comedians
The comprehensive reference on the funniest people in country music
Cloth – $42
978-0-252-03369-8
eBook – $19.95
978-0-252-09545-0
Publication Date
Cloth: 11/03/2008
About the Book
Q: Is he afraid of work?
A: No, he can lie down beside it and go to sleep.
This volume is an encyclopedia of the many country music performers who made comedy a central part of their careers. Loyal Jones offers an informative biographical sketch of each performer and many entries include a sample of the artist's humor, a recording history, and amusing anecdotal tidbits. Starting with vaudeville and radio barn dance figures like the Skillet Lickers and the Weaver Brothers and Elviry, Jones moves on to the regulars on Hee Haw and the Grand Old Opry and present-day comedians from the Austin Lounge Lizards to Jeff Foxworthy.
Jones's introductory essay discusses such topics as stock comic figures, venues for comedic performance, and benchmark performers. Throughout the volume, he places each performer squarely in the context of the country music community, its performing traditions, and each artist's place in the larger cultural milieu.
About the Author
Loyal Jones
is the author of numerous books on Appalachian culture, including
My Curious and Jocular Heroes: Tales and Tale-Spinners from Appalachia
and
Laughter in Appalachia: A Festival of Southern Mountain Humor.
He is the former director of the Appalachian Center at Berea College.
---
Also by this author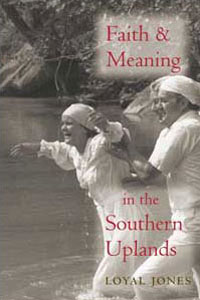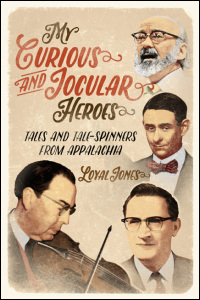 Reviews
"If Cratis Williams is the father of Appalachian Studies and Helen Lewis its mother, then I reckon Loyal Jones would have to be considered the midwife of it all. . . . This book reflects not only his disarming sense of humor, but also his meticulous attention to voluminous details, his considerable scholarship, and his substantial wisdom."--
Appalachian Heritage
"Southern humor, rural comedy, and its practitioners are brilliantly showcased."--
The Nashville Musician
"A treasure trove of information. . . . Will make a wonderful reference book for years to come."--
Bluegrass Unlimited
---
Blurbs
"The importance of the subject emphasized by Jones is unquestionable. Humor has been an indispensable ingredient of country music entertainment and is in fact a major force in its worldwide success. This volume is insightful, informative, and entertaining."--Bill C. Malone, author of Don't Get Above Your Raisin': Country Music and the Southern Working Class

"This stimulating book is a significant contribution to several fields. Students of country music, American history, performing arts, minstrel heritage, and the roots of comedy as it related to various subcultures of the American panorama will all want the detailed information only this author can provide. This book is one of a kind."--Ron Thomason, founder of the bluegrass band Dry Branch Fire Squad
---