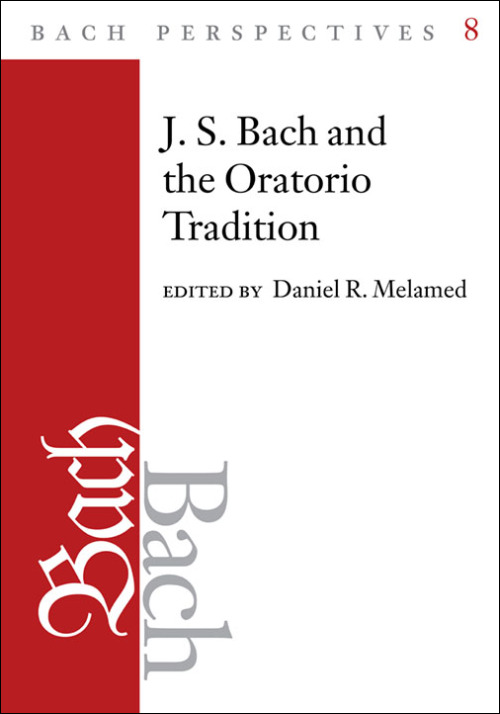 Bach Perspectives, Volume 8
J. S. Bach and the Oratorio Tradition
A variety of viewpoints on Bach's oratorios, from contemporary repertory to analysis and theology
Cloth – $62
978-0-252-03584-5
eBook – $19.95
978-0-252-09021-9
Publication Date
Cloth: 03/14/2011
About the Book
As the official publication of the American Bach Society,
Bach Perspectives
has pioneered new areas of research in the life, times, and music of Bach since its first appearance in 1995. Volume 8 of
Bach Perspectives
emphasizes the place of Bach's oratorios in their repertorial context.
These essays consider Bach's oratorios from a variety of perspectives: in relation to models, antecedents, and contemporary trends; from the point of view of musical and textual types; and from analytical vantage points including links with instrumental music and theology.
Christoph Wolff suggests the possibility that Bach's three festive works for Christmas, Easter, and Ascension Day form a coherent group linked by liturgy, chronology, and genre. Daniel R. Melamed considers the many ways in which Bach's passion music was influenced by the famous poetic passion of Barthold Heinrich Brockes. Markus Rathey examines the construction and role of oratorio movements that combine chorales and poetic texts (chorale tropes). Kerala Snyder shows the connections between Bach's Christmas Oratorio and one of its models, Buxtehude's Abendmusiken spread over many evenings. Laurence Dreyfus argues that Bach thought instrumentally in the composition of his passions at the expense of certain aspects of the text. And Eric Chafe demonstrates the contemporary theological background of Bach's Ascension Oratorio and its musical realization.
About the Author
Daniel R. Melamed is a professor of musicology at the Indiana University Jacobs School of Music. Coeditor of the Journal of Musicology, his books include Hearing Bach's Passions, J. S. Bach and the German Motet, An Introduction to Bach Studies, and Bach Studies 2.
Reviews
"A handsomely produced, even luxurious, series of essay-collections."--Times Literary Supplement

"A significant step forward in our understanding of Bach's oratorios."--Music & Letters
---