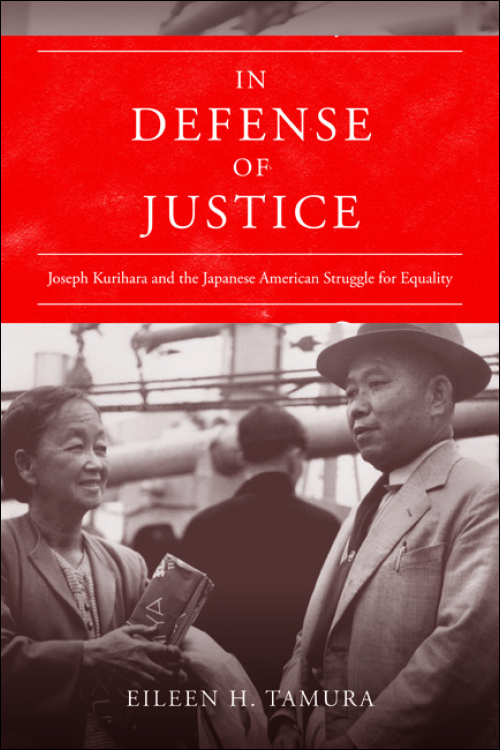 In Defense of Justice
Joseph Kurihara and the Japanese American Struggle for Equality
A bold leader of the resistance during the incarceration of Japanese Americans
Cloth – $42
978-0-252-03778-8
eBook – $14.95
978-0-252-09506-1
Publication Date
Cloth: 10/21/2013
About the Book
As a leading dissident in the World War II concentration camps for Japanese Americans, the controversial figure Joseph Yoshisuke Kurihara stands out as an icon of Japanese American resistance. In emotional, often inflammatory speeches, Kurihara attacked the U.S. government for its treatment of innocent citizens and immigrants. Because he articulated what other inmates dared not voice openly, he became a spokesperson for camp inmates.
In this astute biography, Kurihara's life provides a window into the history of Japanese Americans during the first half of the twentieth century. Born in Hawai'i to Japanese parents who immigrated to work on the sugar plantations, Kurihara worked throughout his youth and early adult life to make a place for himself as an American: seeking quality education, embracing Christianity, and serving as a soldier in the U.S. Army during World War I. Though he bore the brunt of anti-Japanese hostility in the decades before World War II, he remained adamantly positive about the prospects of his own life in America. The U.S. entry into World War II and the forced removal and incarceration of ethnic Japanese destroyed that perspective and transformed Kurihara.
As an inmate at Manzanar in California, Kurihara became one of the leaders of a dissident group within the camp and was implicated in "the Manzanar incident," a serious civil disturbance that erupted on December 6, 1942. In 1945, after three years and seven months of incarceration, he renounced his U.S. citizenship and boarded a ship for Japan, where he had never been before. He never returned to the United States.
Kurihara's personal story illuminates the tragedy of the forced removal and incarceration of U.S. citizens among the West Coast Nikkei, even as it dramatizes the heroic resistance to that injustice. Shedding light on the turmoil within the camps as well as the sensitive and formerly unspoken issue of citizenship renunciation among Japanese Americans, In Defense of Justice explores one man's struggles with the complexities of loyalty and dissent.
About the Author
Eileen H. Tamura
is a professor in the Department of Educational Foundations, College of Education, at the University of Hawai'i Manoa. She is the author of
Americanization, Acculturation, and Ethnic Identity: The Nisei Generation in Hawaii
and coauthor of
The Rise of Modern Japan
.
---
Also by this author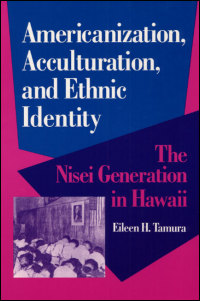 Reviews
"A masterpiece deserving of inclusion in the pantheon of books on Japanese American World War II dissent-protest-resistance."--
Nichi Bei Weekly
"Tamura has done a great job of research and examination of this individual and of the history of the Japanese American community during WWII."--
International Examiner
"Beautifully written."--
The Journal of American History
"A notable addition to the revisionist literature on the wartime removal and confinement of West Coast Japanese Americans."--
Pacific Affairs
---
Blurbs
"A substantial contribution to Japanese American historiography and collective memory. Tamura clearly sets forth the importance of dissident leader Joseph Kurihara as a quintessential personification of the transformation of Japanese Americans from patriots to protestors as a consequence of their unjust World War II eviction and imprisonment."--Arthur A. Hansen, coeditor of Reflections on Shattered Windows: Promises and Prospects for Asian American Studies
---