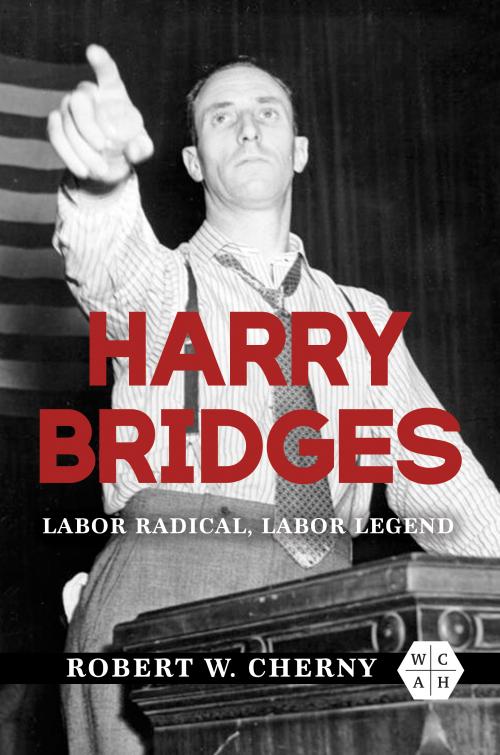 Harry Bridges
Labor Radical, Labor Legend
The definitive work on the union leader and his times
Cloth – $55
978-0-252-04474-8
eBook – $19.95
978-0-252-05379-5
Publication Date
Cloth: 01/10/2023
About the Book
The iconic leader of a small but powerful union, Harry Bridges was a highly controversial figure within the twentieth century labor movement. Robert Cherny's monumental biography of Bridges tells the life story of the person who built the International Longshore and Warehouse Union (ILWU) into a labor powerhouse that now represents some 30,000 workers.
An Australian immigrant, Bridges worked on the Pacific Coast docks before rising to leadership in the International Longshoreman's Association. His militant unionism placed him at the center of the historic 1934 Pacific Coast longshoremen's and maritime workers' strikes, and then spurred him to expand his union to warehouse laborers and Hawaiian sugar and pineapple workers. In 1937, he became the first president of the ILWU, a position he held for a 40-year period that saw both labor triumphs and the anti-union, anti-communist fury of the Cold War era.
Cherny tells this history while examining the overall effectiveness of Bridges as a union leader and the decisions and traits that made him effective. And, as Cherny shows, the ILWU head paid an all-too-familiar price for success. Conservatives tirelessly investigated Bridges's activities. The United States government repeatedly prosecuted him for his communist leanings and tried to deport or imprison him. The increasingly anti-left Congress of Industrial Organizations expelled the ILWU. Yet Bridges persevered to guide the union through such controversies as the racial integration of its ranks, and mechanization and containerization on the docks. Through it all, Bridges always deflected praise by attributing the union's many accomplishments to its rank-and file-workers.
Based on personal interviews with Bridges and years of exhaustive research, Harry Bridges places an extraordinary individual and his union within the epic history of twentieth-century labor radicalism.
Reviews
---
Blurbs
"Harry Bridges is little-known today, but he was arguably the most important left-leaning union leader in twentieth-century America. Cherny has written the most comprehensive biography of Bridges that exists--or, I imagine, ever will exist."--Peter Cole, author of Dockworker Power: Race and Activism in Durban and the San Francisco Bay Area
---