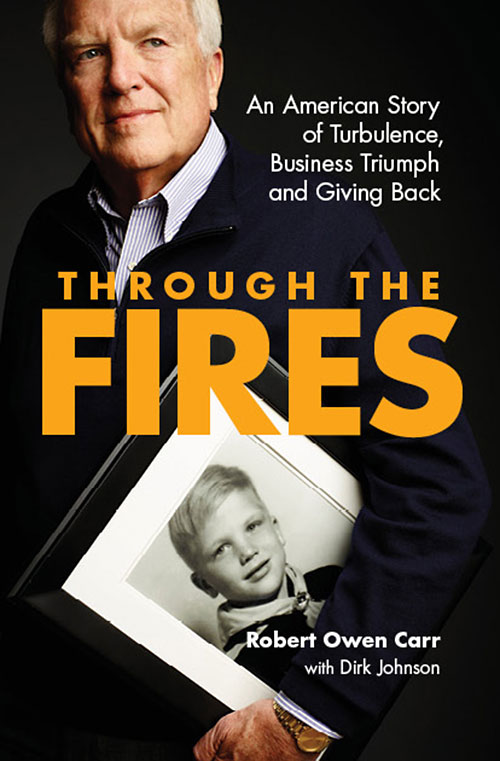 Through the Fires
An American Story of Turbulence, Business Triumph and Giving Back
Holding onto beliefs in the face of financial and personal misfortune
Cloth – $19.99
978-09969958-0-1
Publication Date
Cloth: 04/01/2016
About the Book
This is a triumphant story of comeback in life and business. Robert Carr experienced decades of struggle that took him to the brink of home foreclosure at age fifty. He would later make a fortune in the card payments industry, only to lose almost everything in 2009, after one of the most devastating data breaches ever.
Daring to go public about the cyber attack, Carr saved his company from potential ruin and fought his way back to prosperity. A man who rose from a hardscrabble upbringing in the Illinois countryside, he kept a promise to devote his financial success largely to young people from modern backgrounds. The Give Something Back Foundation, which he created as an expression of gratitude for a $250 scholarship he received as a high school senior, is on pace to pay college costs for some 2,000 students.
Not everyone will be happy with this book. In stark detail, Carr skewers the unethical business practices of many in the financial world that he believes prey on those who can least afford it. He challenges business schools to do more to promote the importance of fairness and honesty. He delivers and capitalist's critique of capitalism, as it is often practiced today, and challenges stockholders to hold companies to higher standards in the way they treat people.
Unflinchingly revealing, Carr describes the experience of being scorned and ridiculed by an abusive father. And he pays tribue to a mother, a night shift waitress, whose wisdom and sense of fairness helped shaped the ethic and culture of his successful company.
In an interview on the television show Mad Money, Mr. Carr was praised by host Jim Cramer for his honesty and commitment to employees after the disastrous breach. This is an entrepreneur for the underdog. He offers inspiration that an idealist, despite being repeatedly knocked down along the way, can ultimately thrive and do a bit to make the world a little better.
About the Author
Robert Owen Carr
is the founder of Heartland Payment Systems. He earned a bachelor's degree in mathematics in three years at the University of Illinois, and earned a master's degree in computer science from that school in the following year. He created the Give Something Back Foundation that gives college scholarships to students from modest backgrounds. His website is: www.RobertOCarr.com.
Dirk Johnson
is a former bureau chief for the
New York Times
and
Newsweek
magazine. He is the author of two other nonfiction books,
Biting the Dust: The Wild Ride and Dark Romance of the Rodeo Cowboy and the American West
and
Meth: America's Home-Cooked Menace
.
---
Also by this author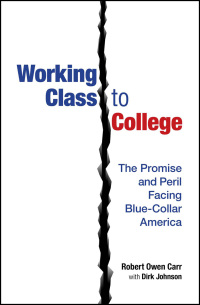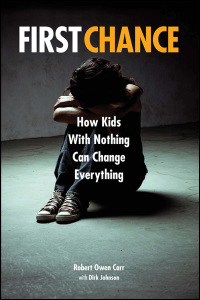 Reviews
---
Blurbs
"A book that defines what it means to overcome adversity in business and life."--Mitch Albom, author of Tuesdays with Morrie and The Five People You Meet in Heaven

"Through the Fires is the story of a never-give-up entrepreneur who triumphs after age fifty . . . and the life-changing reason he is giving away his fortune."--Tony Robbins, life performance coach, motivational speaker, and self-help author of Unlimited Power, Awaken the Giant Within, and Money: Master the Game

"One of the most fascinating books I've read in a long time." --Rick Kogan, Emmy Award-winning broadcaster and host of After Hours with Rick Kogan on WGN Radio
---