Working Class to College
The Promise and Peril Facing Blue-Collar America
Providing students with economic hardships the hope of a higher education
Cloth – $19.99
978-0-252-04110-5
Publication Date
Cloth: 03/13/2017
About the Book
Unfortunately, many economically struggling families today see college as beyond their reach--academically, culturally and financially.
Working-class young people need a college degree to earn a living wage in today's economy. Yet financial obstacles and a cynical belief that the system benefits only the comfortable and connected seem to place a university education off-limits to tens of millions of Americans.
Working Class to College exposes an education class divide that is threatening the American dream of upward social mobility and sowing resentment among those shut out or staggering under crushing debt. The book addresses ways to reduce college costs and shares the inspiring accounts of those who have endured all sorts of hardship—homelessness, an incarcerated parent, dangerously low self-esteem--and fought their way to college and commencement. Robert Carr draws on his blue-collar background as a financially strapped teenager who caught a break as a high school senior more than fifty years ago, and who has made it his mission to mentor and provide need-based scholarships that give working-class kids the opportunity to graduate in four years without student debt.
About the Author
Robert Owen Carr
is the founder of Give Something Back Foundation and Heartland Payment Systems. He earned a bachelor's degree in mathematics in three years at the University of Illinois and earned a master's degree in computer science from that school in the following year. He created the Give Something Back Foundation, which gives college scholarships to students from modest backgrounds. His website is www.RobertOCarr.com.
Dirk Johnson
is a former bureau chief for the
New York Times
and
Newsweek
magazine. He is the author of two other nonfiction books,
Biting the Dust
and
Meth
.
---
Also by this author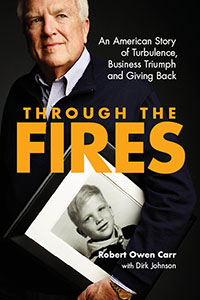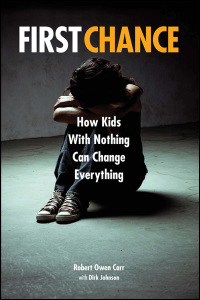 ---