Touching Base
Professional Baseball and American Culture in the Progressive EraRevised Edition
The classic study of baseball's impact on society, and vice versa, in the early 1900s
Paper – $24
978-0-252-06775-4
eBook – $19.95
978-0-252-05532-4
Publication Date
Paperback: 01/01/1999
About the Book
The revised and expanded edition of Touching Base examines the myths, realities, symbols, and rituals of America's national pastime. Steven Riess details the relationships among urban politics, communities, and baseball while exploring how Progressive Era sensibilities shaped debates over issues like Sunday games, ballpark construction, and promotion of the games. Focusing on Atlanta, New York, and Chicago, Riess looks at all the participants--from spectators to owners to players--in analyzing how baseball both influenced and mirrored broader society.
About the Author
Steven A. Riess
is the former Bernard Brommel Distinguished Research Professor in the Department of History at Northeastern Illinois University. His books include
City Games: The Evolution of American Urban Society and the Rise of Sports
and
The Sport of Kings and the Kings of Crime: Horse Racing, Politics, and Organized Crime in New York 1865-1913
.
---
Also by this author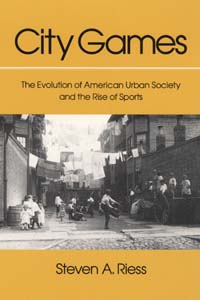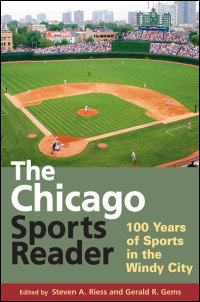 Reviews
"Riess asks and answers fundamentally important questions about urban America as well as baseball in the early twentieth century. . . . Touching Base, the most ambitious and exhaustive case study of urban professional baseball yet written, clearly demonstrates not only the vast potential for understanding American history through baseball, but also the value of utilizing sociological theory and municipal archives in researching baseball history."--Larry Gerlach, Journal of Sports History

"Well-received in many quarters in its original version, Touching Base provides a massive fund of information extremely valuable to any baseball scholar. The bibliography and the opening essay on the state of baseball history alone justify this revised version."--Richard C. Crepeau, author of Baseball: America's Diamond Mine, 1919-1941

"Touching Base not only tells the story of baseball in its formative period; it explains how the game fit into a much larger pattern of social and cultural development. The original edition of Touching Base was an important work of sport history, and the new revised edition adds even more to our knowledge of how and why baseball became our national pastime. This is fine history."—Elliott J. Gorn, author of The Manly Art: Bare-Knuckle Prize Fighting in America
---