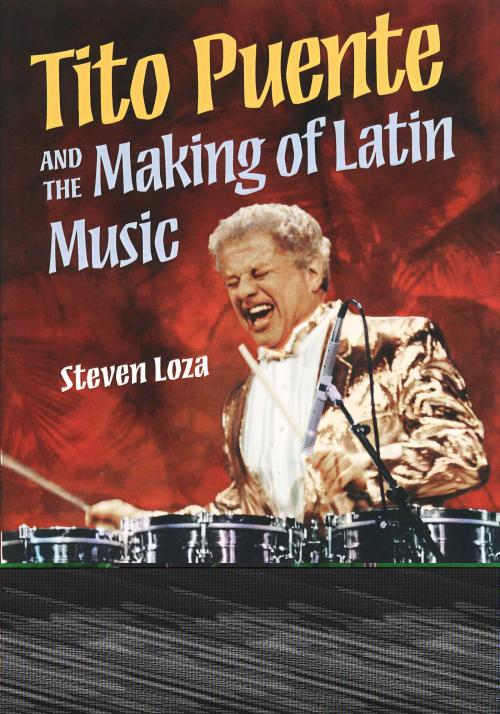 Tito Puente and the Making of Latin Music
The acclaimed biography of the Latin music legend
Paper – $29.95
978-0-252-06778-5
Publication Date
Paperback: 01/01/1999
About the Book
He was known as "El Rey"—the king—and he came to epitomize the Latin experience in music, not just to Latinos throughout the United States and Latin America but to a worldwide audience.
Tito Puente and the Making of Latin Music is the first in-depth historical, musical, and cultural look at the career and the influence of a giant of Latin music. Steven Loza brings the man and his music vividly to life through exclusive interviews with Puente and a number of his close associates, including Hilton Ruiz, Ray Santos, Jerry González, Poncho Sanchez, and Joe Conzo, as well as music journalist Max Salazar and former DJ/producer Chico Sesma.
Loza shows how Puente's music evolved in tandem with the crystallization of Latin music into its current compelling mix of Afro-Cuban music, salsa, and Latin jazz. Tracing Puente's innovations as a drummer and a bandleader, Loza defines his influence over the course of half a century on Latin music as well as on other musicians and musical genres. Loza also delineates the social and cultural history of Latin music, exploring questions of nationalism and ethnic expression, the play between musical creation and commercial competition, and the politics of so-called multiculturalism as they bear on Latin music and musicians. The book includes detailed musical analyses and a discography of more than a hundred recordings.
Celebrating a dynamic performer and a genre that is deeply rooted in America's rich ethnic diversity, Tito Puente and the Making of Latin Music reveals all the vibrancy and color of a consummate artist's life, work, and world.
Reviews
"Gives a real insight into the workings of Puente's musical career and his outstanding success. In addition to the images--both written and photographic--of Puente's musical scene, there are excerpts from his songs, as well as the scores of some of his pieces of music, which makes this a very interesting publication for the enthusiast."--British Bulletin of Publications
---