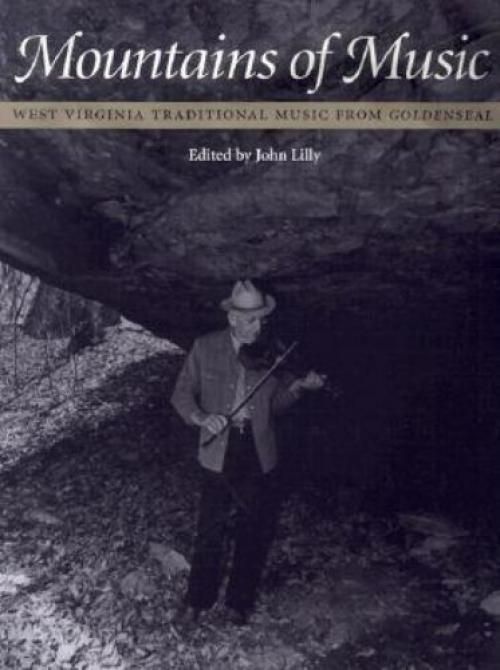 Mountains of Music
West Virginia Traditional Music from Goldenseal
Collecting the best of the legendary magazine
Paper – $33.95
978-0-252-06815-7
Publication Date
Paperback: 01/01/1999
About the Book
From fiddle tunes to folk ballads, from banjos to blues, traditional music thrives in the remote mountains and hollers of West Virginia. For a quarter century,
Goldenseal
magazine has given its readers intimate access to the lives and music of folk artists from across this pivotal state. Now the best of Goldenseal is gathered for the first time in this richly illustrated volume. Some of the country's finest folklorists take us through the backwoods and into the homes of such artists as fiddlers Clark Kessinger and U.S. Senator Robert Byrd, recording stars Lynn Davis and Molly O'Day, dulcimer master Russell Fluharty, National Heritage Fellowship recipient Melvin Wine, bluesman Nat Reese, and banjoist Sylvia O'Brien.
The most complete survey to date of the vibrant strands of this music and its colorful practitioners, Mountains of Music delineates a unique culture where music and music making are part of an ancient and treasured heritage. The sly humor, strong faith, clear regional identity, and musical convictions of these performers draw the reader into families and communities bound by music from one generation to another. For devotees as well as newcomers to this infectiously joyous and heartfelt music, Mountains of Music captures the strength of tradition and the spontaneous power of living artistry.
About the Author
John Lilly was a longtime editor of Goldenseal magazine. He is a recording artist, producer, performer, and award-winning songwriter.
Reviews
"A fine book about music and much more, and an enjoyable read. . . . The writers are many and varied. . . . Without fail, they have a love and respect for the music and the musicians, and each brings a particular interest and point of view to the writing. . . . Wonderful photographs throughout."--Candie Carawan, Appalachian Journal

"Thanks to the efforts of Goldenseal editor, John Lilly, a musician himself, we are able to read, learn and . . . remember folks who have touched many lives. . . . This book is one of those reads that brings back memories, reminds us that beyond the music is a person who is just making it in the world like anyone else. This book is the living definition of folk music."--Bluegrass Unlimited

"From heavenly harmony to devilish fiddling, West Virginia's folk music is a treasure . . . . For the past twenty-five years, the story of West Virginia's traditional life has been deftly told in the pages of Goldenseal magazine. Now, the best of Goldenseal is gathered for the first time in [this] richly illustrated volume."--Williamson Daily News
---