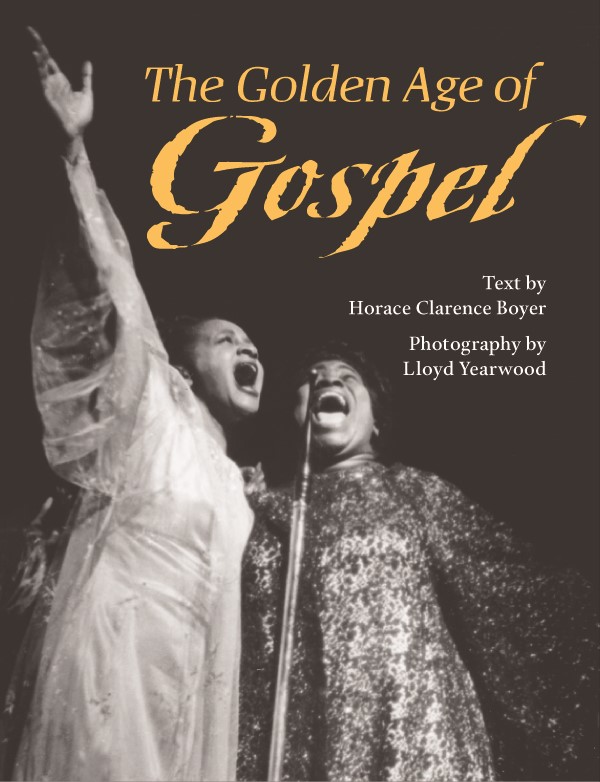 The Golden Age of Gospel
The definitive history of gospel music in the United States, with emotion-packed photos by Lloyd Yearwood
Paper – $20.95
978-0-252-06877-5
Publication Date: March 2000
About the Book
Professional gospel performer, composer, and scholar Horace Clarence Boyer presents the first definitive history of the vibrant, visceral tradition of black gospel music. Originally published as
How Sweet the Sound
, this authoritative work is beautifully illustrated with Lloyd Yearwood's arresting photographs of gospel's greatest performers backstage and in the heat of performance.
Skillfully blending music history and social context, Boyer traces the development of gospel from its earliest beginnings through the Golden Age (1945-55) and into the 1960s when gospel entered the concert hall. He introduces dozens of the genre's most gifted artists, from Thomas A. Dorsey and Mahalia Jackson to the Soul Stirrers and Aretha Franklin, evoking their distinctive styles and distinguishing among the characteristic sounds of gospel music in Chicago, Philadelphia, Detroit, St. Louis, and other locations.
Capturing the essence of a thrilling performance tradition, The Golden Age of Gospel clearly establishes gospel's importance as an authentic American art form and a musical statement of profound belief.
About the Author
Horace Clarence Boyer was a professor emeritus of music at the University of Massachusetts at Amherst, editor of Lift Every Voice and Sing: An African American Hymnal, and a recording artist. He died in 2009. Lloyd Yearwood is an award-winning photographer whose work has appeared in numerous magazines, motion pictures, and exhibits.
Reviews
"Boyer is generous but always balanced in his presentation of gospel's great performers, discussing them so intelligently and informatively that anyone who loves early and golden age gospel will love his book, too."--Ray Olson, Booklist

"Boyer is the foremost scholar of gospel music. . . . [His] coverage of individuals and ensembles is very rich, and the result is a handsomely produced book useful to both specialists and laypersons at all levels."--Choice

"Boyer infuses his immense knowledge of musical and vocal forms into an engrossing narrative. . . . Superb."--Stephanie Brasley, Multicultural Review
---