Complete Poems
Edited by Thomas Ollive Mabbott
Paper – $30.95
978-0-252-06921-5
Publication Date
Paperback: 01/01/2000
About the Book
Although best known for his tales, Edgar Allan Poe himself thirsted for fame primarily as a poet. This volume, assembled by the eminent Poe scholar Thomas Ollive Mabbott, is the single most authoritative edition of Poe's poems ever published: 101 poems and their variants, including such gems as "The Raven," "The Bells," and "Annabel Lee," as well as previously uncollected poems, fragments, verses he published in reviews he wrote, and poems attributed to him.
In this exhaustive collection, Mabbott takes a fresh look at these texts, aiming "to present what [Poe] wrote, to explain why he wrote it, to tell what he meant when he wrote it (if that be in any way obscure), and to give a history of its publication." Containing the definitive poems as well as pertinent biographical background, full annotations, and a meticulous enumeration of successive texts and variants, Mabbott's edition stands as a firm foundation for Poe scholarship as well as for more general appreciation.
About the Author
Edgar Allan Poe
(1809-49), preeminent American writer and literary critic, exerted a worldwide influence on literature through his short fiction and his theoretical statements on poetry and the short story. Thomas Ollive Mabbott, a faculty member of Hunter College for nearly forty years, worked on Poe's writings from the 1920s until his death in 1968.
---
Also by this author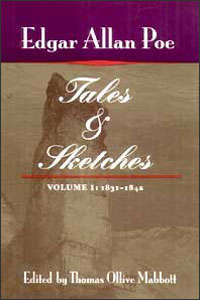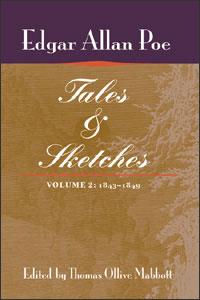 Reviews
"Unquestionably, the most important new event in Poe scholarship is Professor Mabbott's full-dress edition of the poems. . . . An important work of scholarship has now been completed, and it carries the authority of having been done from first to last by the one scholar best equipped to do it."--Times Literary Supplement

"Mabbott was recognized as unquestionably the dean of all Poe authorities, in the sweep and depth of his scholarly expertise in a class by himself. . . . The Poems is almost unimaginably complete."--Southern Literary Journal

"Massive and important. . . . There is something for everyone, be he novice or intelligent layman, student or specialist."--American Literature
---