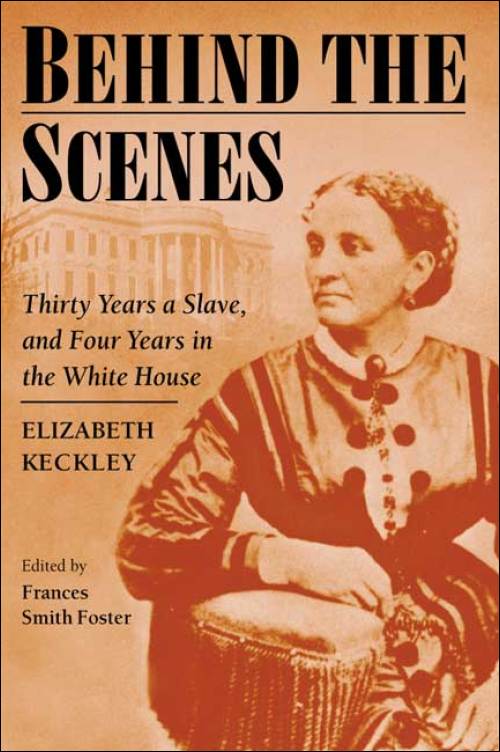 Behind the Scenes
Formerly a slave, but more recently modiste, and friend to Mrs. Lincoln; or, Thirty Years a Slave, and Four Years in the White House
Edited by Frances Smith Foster
A slave, friend and confidante to Mary Todd Lincoln, and a proprietor with more than twenty employees of her own tells her tale
Paper – $24
978-0-252-07020-4
Publication Date
Paperback: 01/01/2002
About the Book
Born into slavery, Elizabeth Hobbs Keckley (ca. 1824-1907) rose to a position of respect as a talented dressmaker and designer to the political elite of Washington, D.C., and a confidante of First Lady Mary Todd Lincoln. In this unusual memoir, Keckley offers a rare, behind-the-scenes view of the formal and informal networks that African Americans established among themselves, as well as an insider's perspective of the men who made Civil War politics and the women who influenced them.
As an enslaved young woman, Keckley was moved to the rough frontier city of St. Louis, where she began working as a modiste, or dress designer. She eventually was able to buy her freedom and went to Washington, D.C., where she established herself as modiste to some of the wives and daughters of high-level politicians and officers. Before long, she was supplying not only beautiful clothing but also a sympathetic ear to Mary Todd Lincoln.
Keckley's descriptions of the Lincolns at home reveal touching, unguarded moments of laughter, discussion, and affection. She witnessed the grief of both parents at the death of their son Willie and Mary Todd's prostration after the president's assassination. In dire financial straits, Mary Todd turned to Keckley, who spent several months in New York helping the former First Lady sell her elegant clothing.
President of the Contraband Relief Association and a friend of Frederick Douglass and other prominent African-American leaders, Keckley emerges as a remarkable, resourceful, and principled woman who helped mediate between black and white communities. Frances Smith Foster's introduction traces the book's reception history and fills in biographical gaps in the text.
About the Author
Frances Smith Foster, Charles Howard Candler Professor of English and director of the Institute for Women's Studies at Emory University, is the author of Written by Herself: Literary Production of African American Women, 1746-1892 and other books.
---