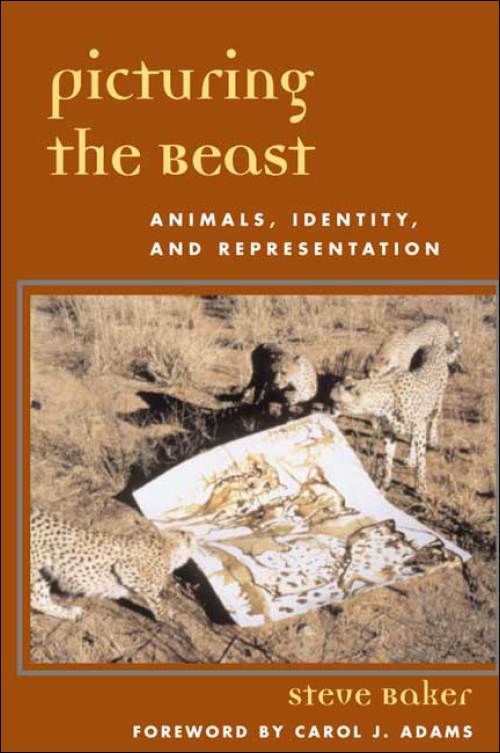 Picturing the Beast
Animals, Identity, and Representation
Foreword by Carol J. Adams
Explores how human beings use animals and images of animals to define themselves
Paper – $28
978-0-252-07030-3
Publication Date
Paperback: 01/01/2001
About the Book
From Mickey Mouse to the teddy bear, from the Republican elephant to the use of "jackass" as an all-purpose insult, images of animals play a central role in politics, entertainment, and social interactions. In this penetrating look at how Western culture pictures the beast, Steve Baker examines how such images--sometimes affectionate, sometimes derogatory, always distorting--affect how real animals are perceived and treated.
Baker provides an animated discussion of how animals enter into the iconography of power through wartime depictions of the enemy, political cartoons, and sports symbolism. He examines a phenomenon he calls the "disnification" of animals, meaning a reduction of the animal to the trivial and stupid, and shows how books featuring talking animals underscore human superiority. He also discusses how his findings might inform the strategies of animal rights advocates seeking to call public attention to animal suffering and abuse. Until animals are extricated from the baggage of imposed images, Baker maintains, neither they nor their predicaments can be clearly seen.
For this edition, Baker provides a new introduction, specifically addressing an American audience, that touches on such topics as the Cow Parade, animal imagery in the presidential race, and animatronic animals in recent films.
About the Author
Steve Baker, a senior lecturer in the Department of Historical and Critical Studies at the University of Central Lancashire, England, is the author of The Postmodern Animal. Carol J. Adams is the author of The Sexual Politics of Meat.
Reviews
"A pleasure to read as well as being a substantial work of scholarship."--Andrew Johnson,
Environmental Values
"Immensely accessible . . . Baker's study is witty, learned, sophisticated, and direct."--Norman Bryson, editor of Visual Culture: Images of Interpretation
"The continued value of Picturing the Beast lies in Baker's insistence that we consider animals more carefully, even when their appearance does not seem immediately significant (such as in children's literature, cartoon strips, advertisements, and news stories about politicians), that we ask questions about why animals appear the way they do, and that we think hard about how they might be imagined differently."--Molly H. Mullin, Anthrozoös
---