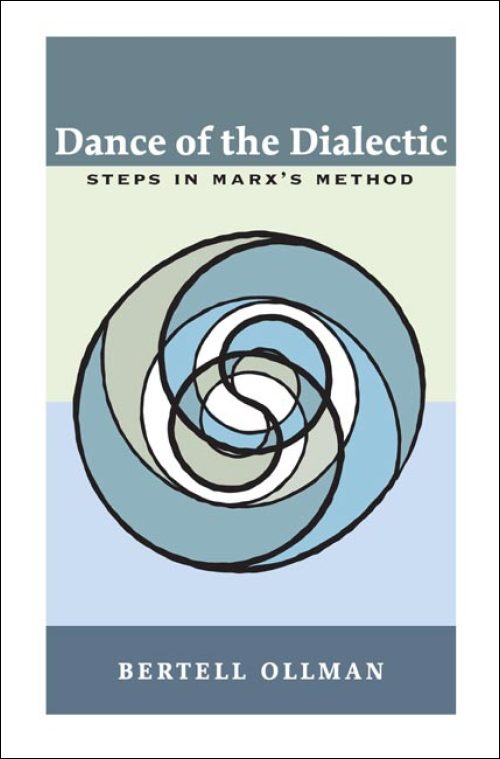 Dance of the Dialectic
Steps in Marx's Method
Thorough analysis of Marx's use of the dialectical method from the leading authority on dialectics and Marx's method
Paper – $22
978-0-252-07118-8
Publication Date
Paperback: 01/01/2003
Cloth: 01/01/2003
About the Book
Bertell Ollman has been hailed as "this country's leading authority on dialectics and Marx's method" by Paul Sweezy, the editor of Monthly Review and dean of America's Marx scholars. In this book Ollman offers a thorough analysis of Marx's use of dialectical method.
Marx made extremely creative use of dialectical method to analyze the origins, operation, and direction of capitalism. Unfortunately, his promised book on method was never written, so that readers wishing to understand and evaluate Marx's theories, or to revise or use them, have had to proceed without a clear grasp of the dialectic in which the theories are framed. The result has been more disagreement over "what Marx really meant" than over the writings of any other major thinker.
In putting Marx's philosophy of internal relations and his use of the process of abstraction--two little-studied aspects of dialectics--at the center of this account, Ollman provides a version of Marx's method that is at once systematic, scholarly, clear and eminently useful.
Ollman not only sheds important new light on what Marx really meant in his varied theoretical pronouncements, but in carefully laying out the steps in Marx's method makes it possible for a reader to put the dialectic to work in his or her own research. He also convincingly argues the case for why social scientists and humanists as well as philosophers should want to do so.
About the Author
Bertell Ollman, a professor of politics at New York University, is the author of Dialectical Investigations, Alienation: Marx's Conception of Man in Capitalist Society, Social and Sexual Revolution: Essays on Marx and Reich, and other books. In 2002, he also won the first Charles A. McCoy Distinguished Career Award from the New Political Science Section of the American Political Science Association.
Reviews
---
Blurbs
"Some of the finest essays on Marxian dialectics that I have ever read. This collection, which contains some of Ollman's best work, makes Marx's method accessible and would be an excellent choice for course assignment."--Michael Lebowitz, author of Beyond Capital: Marx's Political Economy and the Working Class
---