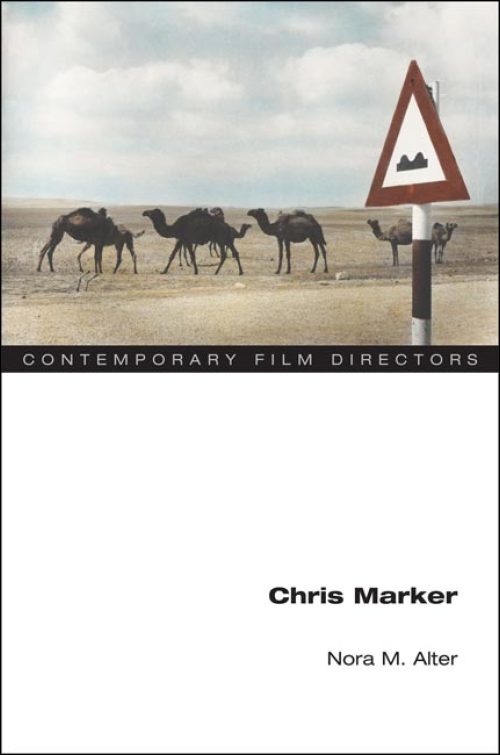 Chris Marker
The maverick filmmaker's personal and political relationships with film
Cloth – $110
978-0-252-03073-4
Paper – $22
978-0-252-07316-8
Publication Date
Paperback: 01/01/2006
Cloth: 07/31/2006
About the Book
Best known in the United States for his visionary short film
La Jetée
, Chris Marker spearheaded the bourgeoning Nouvelle Vague scene in the late 1950s. His distinctive style and use of still images place him among the postwar era's most influential European filmmakers. His fearless political cinema, meanwhile, provided a bold model for other activist filmmakers.
Nora M. Alter investigates the core themes and motivations behind an unpredictable and transnational career that defies easy classification. A photographer, multimedia artist, writer, broadcaster, producer, and organizer, Marker cultivated an artistic dynamism and always-changing identity. "I am an essayist," Marker once said, and his 1953 debut filmic essay The Statues Also Die (with Alain Resnais) exposed the European art market's complicity in atrocities in the former Belgian Congo. Ranging geographically as well as artistically, Marker's travels led to films like the classic Sans Soleil and Sunday in Peking. His decades-long struggle against global injustice involved him with Night and Fog, Le Joli Mai, Far from Vietnam, Le fond du l'air est Rouge, and Prime Time in the Camps.
Insightful and revealing, Chris Marker includes interviews with the notoriously private director.
About the Author
Nora M. Alter is a professor in the School of Theater, Film and Media Arts at Temple University. She is the author of Vietnam Protest Theatre: The Television War on Stage and Projecting History: German Nonfiction Cinema, 1967-2000.
Reviews
"Nora Alter's short study of Marker's work does much to restore a sense of the complexity of his motivations and working methods . . . She is especially informative on the aesthetic and political involutions of post-war France. . . . For its filmography and the breadth of its coverage, her book is essential."--Brian Dillon, Sight and Sound

"A valuable addition to Marker scholarship."--Film International
---