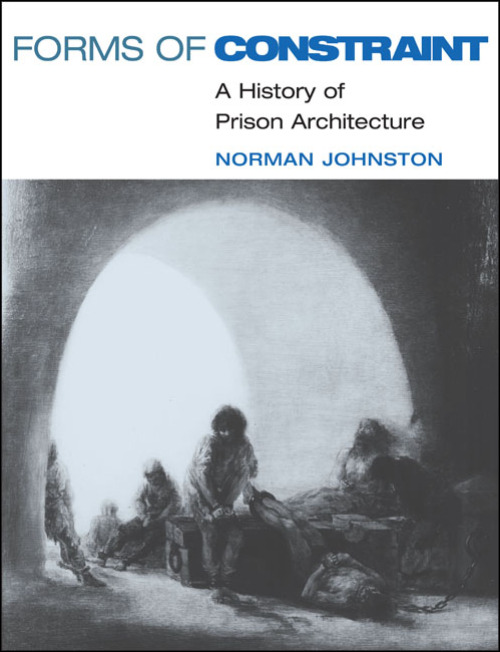 Forms of Constraint
A History of Prison Architecture
How social pressures have shaped prisons through history
Paper – $28
978-0-252-07401-1
Publication Date
Paperback: 01/01/2007
About the Book
From musty medieval dungeons to modern concrete cellblocks, prison architecture reveals much about how a society sees fit to control and contain those who transgress its boundaries.
Forms of Constraint
is the first general volume to consider how prison design has evolved over the centuries, how it has taken shape in various corners of the globe, and how it reflects the society that oversees it.
Embedding his discussion of architectural detail in a history of social ideas about prisoners and imprisonment, criminologist Norman Johnston considers the architectural design and features of prisons in light of the purposes they were meant to serve.
About the Author
Norman Johnston, the professor emeritus of sociology at Arcadia University, is the author of The Human Cage: A Brief History of Prison Architecture and other books.
Reviews
"An excellent survey of prison structures around the world, impressive in its geographic and historical breadth."--Paul Eisenhauer,
The Public Historian
"A very informative reference book that provides an orientation and understanding for prison structures throughout history. . . . Johnston provides the reader with vivid images and colorful descriptions of prison structures. . . . Provides glimpses not only into the architectural styles of the era but also into the sociopolitical context in which these prisons developed."--Gaylene S. Armstrong,
Criminal Justice Review
---
Blurbs
"Norman Johnston knows more about the history of prisons and prison architecture than anyone in the world. Forms of Constraint is a superb piece of scholarship, fascinating for laypersons and extraordinarily functional for architects and historians of penology. There is nothing like it anywhere else."--Marvin E. Wolfgang, author of Collective Violence

"Forms of Constraint is a landmark volume and will become a standard reference work on its topic. No other book on prisons comes close to it in the range of its coverage of time, geography, and institutions."--Daniel Glaser, author of Handbook of Criminology
---