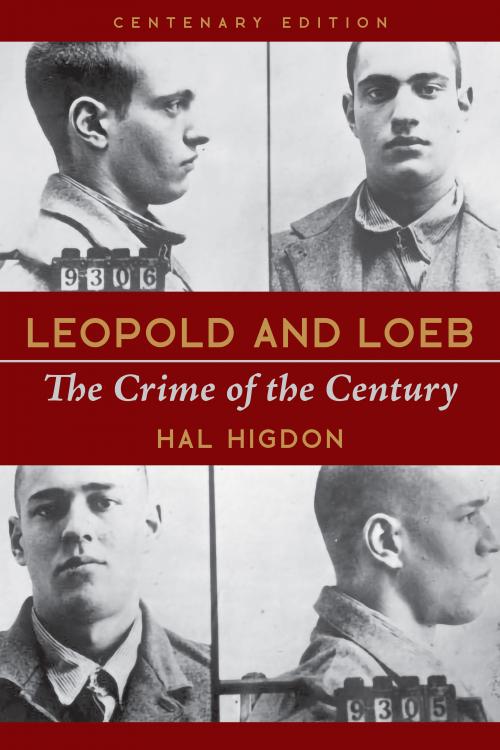 Leopold and Loeb
The Crime of the Century
The razor-sharp account of a notorious murder
Paper – $21.95
978-0-252-08757-8
eBook – $14.95
978-0-252-05506-5
Publication Date
Paperback: 01/02/2024
Cloth: 01/02/2024
About the Book
The 1924 murder of fourteen-year-old Bobby Franks by Nathan Leopold and Richard Loeb shocked the nation. One hundred years later, the killing and its aftermath still reverberate through popular culture and the history of American crime.
Hal Higdon's true crime classic offers an unprecedented examination of the case. Beginning with a new author Preface, Higdon details Leopold and Loeb's journey from privilege and promise to the planning and execution of their monstrous vision of the perfect crime. Drawing on secret testimony, Higdon follows the police investigation through the pair's confessions of guilt and re-creates the sensational hearing where Clarence Darrow, the nation's most famous attorney, saved the pair from the death penalty.
Published in observance of the case's centennial, Leopold and Loeb tells the dramatic story of a notorious crime and its long afterlife in the American imagination.
Reviews
---
Blurbs
"Higdon's book outdoes anything Alfred Hitchcock ever filmed. It is a masterpiece of suspense."--Oakland Tribune"There have been many spectacular murders in America since 1924, including a presidential assassination, but for the first half of the century, it was the murder of Bobby Franks that most shocked the public. Hal Higdon has superbly re-created the crime, combining painstaking documentation with an absorbing, often suspenseful narrative."--Newsday
---