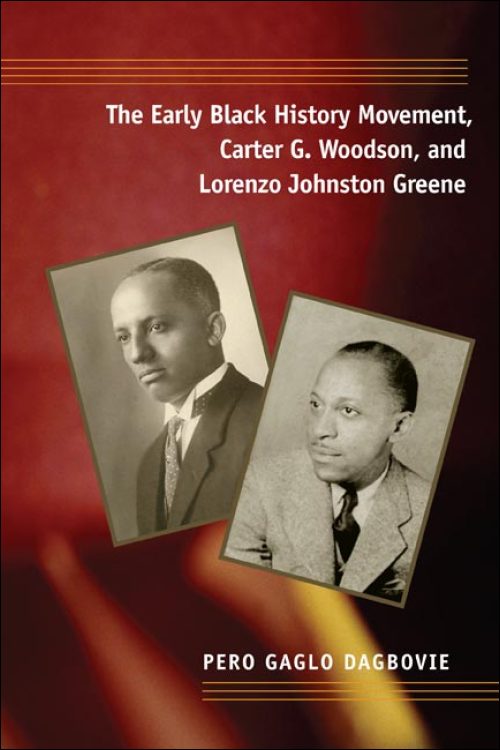 The Early Black History Movement, Carter G. Woodson, and Lorenzo Johnston Greene
The men who launched and shaped Black Studies
Cloth – $110
978-0-252-03190-8
Paper – $28
978-0-252-07435-6
Publication Date
Paperback: 01/01/2007
Cloth: 10/08/2007
About the Book
Pero Gaglo Dagbovie examines the lives, works, and contributions of two of the most important figures of the early black history movement, Carter G. Woodson and Lorenzo Johnston Greene. Drawing on the two men's personal papers as well as the materials of the Association for the Study of Negro Life and History (ASNLH), Dagbovie probes the struggles, sacrifices, and achievements of the black history pioneers and offers the first major examination of Greene's life. Equally important, it also addresses a variety of overlooked issues pertaining to Woodson, including the historian's image in popular and scholarly writings and memory, the democratic approach of the ASNLH, and the pivotal role women played in the association.
About the Author
Pero Gaglo Dagbovie
is University Distinguished Professor of History and Associate Dean in the Graduate School at Michigan State University. He is the author of
Reclaiming the Black Past: The Use and Misuse of African American History in the Twenty-First Century
and
African American History Reconsidered
.
---
Also by this author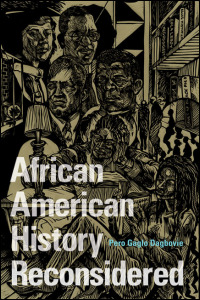 Reviews
"Dagbovie . . . draws on the personal papers of these two seminal historians, along with materials from the Association for the Study of Negro Life and History (ASNLH), to chronicle the growth of the modern black history movement. . . . Recommended for all black history and historiography collections."--
Multicultural Review
"Dagbovie contributes benchmark research to US historiography. . . . [He] provides an unprecedented analytical account of two central black history innovators."--
Journal of American History
"In addition to a careful assessment of the personalities and motivations of Woodson and Greene, Dagbovie's work provides a solid foundation and model for future work on black historians."--
Journal of Southern History
"Dagbovie's dual biography of two giants of the black history movement is an important work. . . .
The Early Black History Movement
gives deeper insight on iconic figures of the early black history movement while simultaneously serving as a rebuke to disinterested black scholars in the present."--
Afro-Americans in New York Life and History
"A welcome reminder of a period when scholars strove to advance knowledge and social justice. . . . Pero Dagbovie has recovered a vital chapter in that intellectual struggle, offering insight into the African American past and a reminder of roads not taken today."--
A.M.E. Church Review
"A vital study of black American intellectual life and black professional historians."--
American Studies
---
Blurbs
"Well-written and original, this dual biography of Carter G. Woodson and one of his leading disciples in the Black History Movement, Lorenzo Greene, allows historian Pero Dagbovie to explore new paths and places touched by Woodson's expansive vision of the importance of history to the overall social, economic, political, and psychological well-being and advancement of people of African descent. This is a major contribution to an overlooked and under-theorized area of African American intellectual history."--V. P. Franklin, editor of The Journal of African American History

"This book brilliantly illuminates the early black history movement through the lives and scholarship of two of its pioneers. Dagbovie expertly helps us to understand and to appreciate the nature of that 'movement' for truth and social justice."--Robert L. Harris Jr., coeditor of The Columbia Guide to African American History since 1939
---