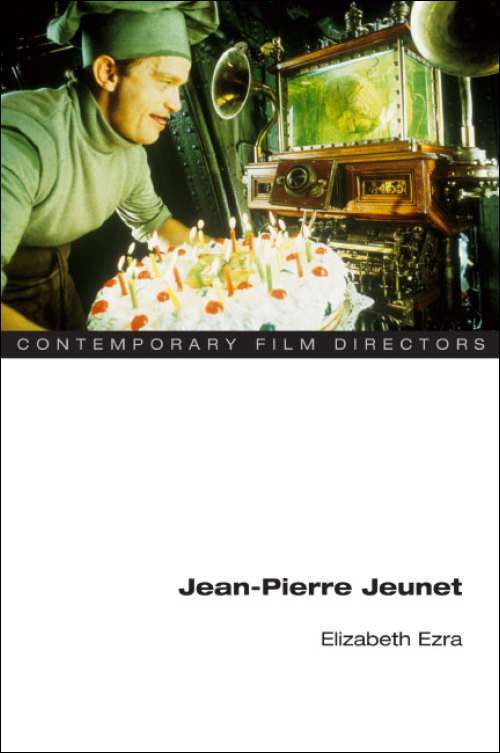 Jean-Pierre Jeunet
The prosthetic visions of a director whose work exemplifies Europe's engagement with Hollywood
Paper – $22
978-0-252-07522-3
eBook – $14.95
978-0-252-09115-5
Publication Date
Paperback: 01/01/2008
Cloth: 04/14/2008
About the Book
This is the first book on Jean-Pierre Jeunet, the popular and critically acclaimed director of films such as
Amélie, Delicatessen, A Very Long Engagement, Alien Resurrection,
and
City of Lost Children.
Jeunet's work exemplifies Europe's engagement with Hollywood. At the same time, it has made him a figurehead of the critically overlooked, specifically French tradition of the cinema of the fantastic.
Having garnered both commercial success and critical esteem in genres such as science fiction, fantasy, romantic comedy, and the war epic, Jeunet's work nevertheless engages with key aspects of French history and contemporary French culture. Elizabeth Ezra analyzes the director's major films, including those he made with Marc Caro, as well as his early short works. Ezra brings a new perspective to the study of Jeunet's work, uncovering instances of repressed historical trauma involving France's role in Algeria and the Second World War. The book includes a commentary by Jeunet himself on his career and films.
About the Author
Elizabeth Ezra is a professor of cinema and culture at the University of Stirling. She is the author of The Cinema of Things: Globalization and the Posthuman Object and The Colonial Unconscious: Race and Culture in Interwar France.
Reviews
"[Ezra] possesses a rich knowledge of French culture and cinema, which enables her to contemplate Jeunet's films within a social and historical context. Jeunet's commentary, providing an interesting and sometimes contrasting addendum to Ezra's analysis, completes this concise work. Highly Recommended."--
Library Journal
"Ezra usefully assembles a number of key themes . . . thus linking films that on the surface appear disparate. This gives a very coherent picture of Jeunet as an auteur."--
H-France Review
"An important title ... and a needed contribution to the critical studies of the whole of Jean-Pierre Jeunet's film production."--
French Review
---
Blurbs
"This elegant and compelling assessment of Jean-Pierre Jeunet's work is long overdue in cinema scholarship. With an astute grasp of her topic, Ezra writes with authority, erudition, and genuine enthusiasm. An energetic and punchy book, it provides a new and rewarding assessment of a complex and underrated director to reveal continuities and artistic strategies across a seemingly quite eclectic corpus of films."--Sue Harris, author of Bertrand Blier
---