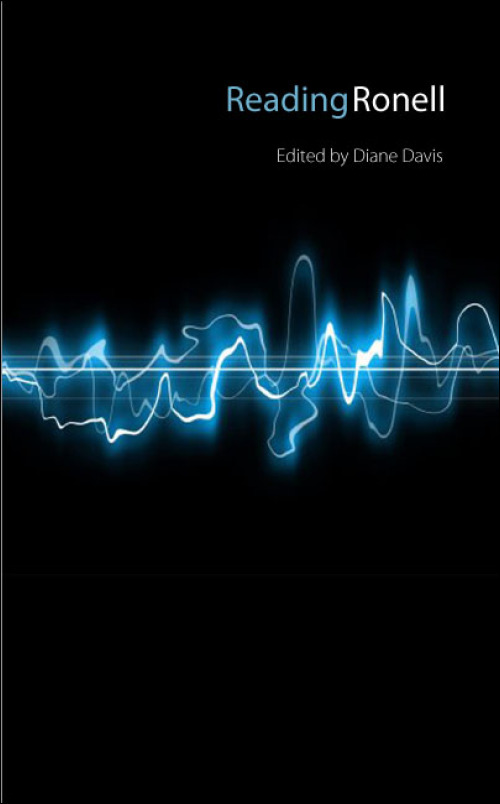 Reading Ronell
A scintillating exploration of the responsibility of reading in Avital Ronell's work
Paper – $28
978-0-252-07647-3
eBook – $19.95
978-0-252-09095-0
Publication Date
Paperback: 01/01/2009
Cloth: 07/06/2009
About the Book
Avital Ronell has won worldwide acclaim for her work across literature and philosophy, psychoanalysis and popular culture, political theory and feminism, art and rhetoric, drugs and deconstruction. In works such as
The Test Drive, Stupidity, Crack Wars,
and
The Telephone Book,
she has perpetually raised new and powerful questions about how we think, what thinking does, and how we fool ourselves about the troubled space between thought and action.
In this collection, some of today's most distinguished and innovative thinkers turn their attention to Ronell's teaching, writing, and provocations, observing how Ronell reads and what comes from reading her. By reading Ronell, and reading Ronell reading, contributors examine the ethico-political implications of her radical dislocations and carefully explicate, extend, and explore the paraconcepts addressed in her works.
Contributors are Pierre Alferi, Gil Anidjar, Susan Bernstein, Judith Butler, Tom Cohen, Diane Davis, Peter Fenves, Werner Hamacher, Elissa Marder, Jean-Luc Nancy, Shireen R. K. Patell, Thomas Pepper, Laurence A. Rickels, Hent de Vries, Elisabeth Weber, and Samuel Weber.
Reviews
"This collection of energetic essays engages the writing of Avital Ronell while contributing fresh, sophisticated thinking to such fields as philosophy, rhetoric, feminism, and literary criticism. . . . Highly recommended."--
Choice
---
Blurbs
"By assembling essays by eminent scholars from a wide range of fields, this volume stages an engagement with Avital Ronell that, stimulated by her dazzlingly capacious intellectual and aesthetic imagination, bears on many of the most important topics in the humanities today."--Frederick M. Dolan, coeditor of Between Terror and Freedom: Philosophy, Politics, and Fiction Speak of Modernity
---