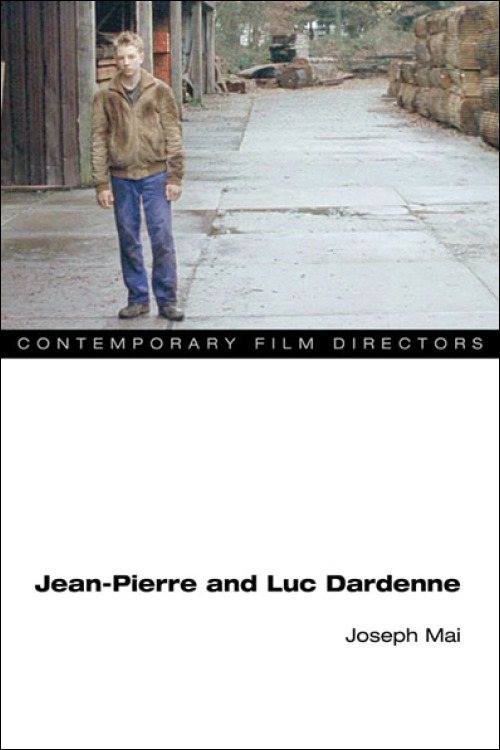 Jean-Pierre and Luc Dardenne
Fleshing out contemporary ethics in the Dardenne brothers' films
Cloth – $110
978-0-252-03528-9
Paper – $22
978-0-252-07711-1
eBook – $19.95
978-0-252-09177-3
Publication Date
Paperback: 05/10/2010
Cloth: 05/10/2010
About the Book
For well over a decade, Jean-Pierre and Luc Dardenne have produced highly original and ethically charged films that immerse their audiences in an intense and embodied viewing experience. Their work has consistently attracted international recognition, including the rare feat of two Palmes d'Or at Cannes.
In this first book-length study of the Belgian brothers, Joseph Mai delivers sophisticated close analyses of their directorial style and explores the many philosophical issues dealt with in their films (especially the ethics of Emmanuel Levinas). Mai discusses the Dardennes' varied and searching career from its inception in the late 1970s, starting with the working-class political consciousness and lost utopias of their documentary period; passing through their transition toward fictional narrative, experimental techniques, and familial themes; and finishing with a series of in-depth and philosophically informed interpretations of the brothers' more recent work. In such highly influential films such as La promesse, Rosetta, The Son, and The Child, the brothers have recast filmmaking through what Mai calls a "sensuous realism"--realism capable of touching the audience with the most compelling problems and moral dilemmas of contemporary society. This volume also features an interview in which the Dardennes discuss their approach to film production and the direction of actors.
About the Author
Joseph Mai is an assistant professor of French at Clemson University.
Reviews
"In this masterful, efficient study, Mai reviews their canon with sensitivity, insight, and respectful objectivity. Recommended."--
Choice
"Intelligently argued. . . . A keenly observed account of the Dardennes' work, and whets the appetite for new, or renewed, viewings of the film."--
Modern & Contemporary France
"Meticulously researched and fluently written, it makes a very substantial and important contribution to the literature on two enormously important film-makers."--
H-France Review
---
Blurbs
"An innovative, intelligent introduction to the work of Jean-Pierre and Luc Dardenne. Mai delivers a lucid, critically engaged account of the filmmakers' influences and their own unique style."--Sarah Cooper, Reader in Film Theory and Aesthetics, King's College London
---