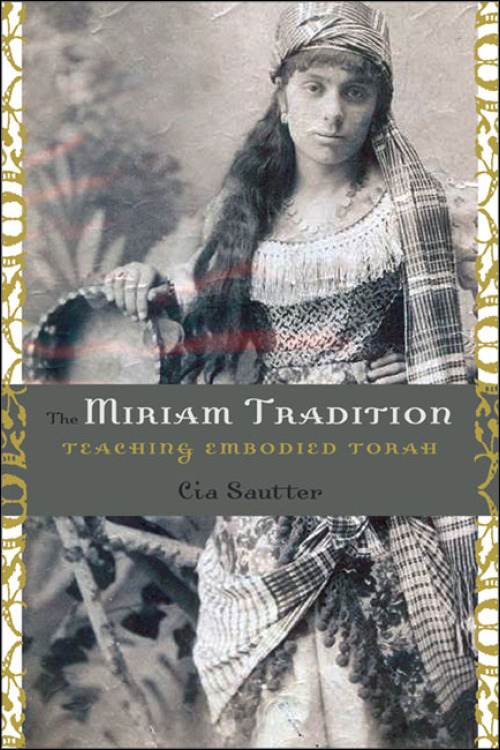 The Miriam Tradition
Teaching Embodied Torah
Highlighting the importance of song and dance rituals to Sephardic Jewish religious practices
Paper – $22
978-0-252-07762-3
eBook – $19.95
978-0-252-09027-1
Publication Date
Paperback: 12/27/2010
Cloth: 12/27/2010
About the Book
The Miriam Tradition
works from the premise that religious values form in and through movement, with ritual and dance developing patterns for enacting those values. Cia Sautter considers the case of Sephardic Jewish women who, following in the tradition of Miriam the prophet, performed dance and music for Jewish celebrations and special occasions. She uses rabbinic and feminist understandings of the Torah to argue that these women, called tanyaderas, "taught" Jewish values by leading appropriate behavior for major life events.
Sautter considers the religious values that are in music and dance performed by tanyaderas and examines them in conjunction with written and visual records and evidence from dance and music traditions. Explaining the symbolic gestures and motions encoded in dances, Sautter shows how rituals display deeply held values that are best expressed through the body. The book argues that the activities of women in other religions might also be examined for their embodiment and display of important values, bringing forgotten groups of women back into the historical record as important community leaders.
About the Author
Cia Sautter, Ph.D., teaches religious studies, dance, and yoga. She currently lives in Minnesota.
Reviews
---
Blurbs
"Taking the study of embodied Torah in women's movement and dance in an exciting new direction, this compelling and sophisticated book is of special interest to students and scholars of Judaism, ritual studies, women's studies, and dance."--Barbara A. McGraw, coauthor of Many Peoples, Many Faiths: Women and Men in the World Religions
---