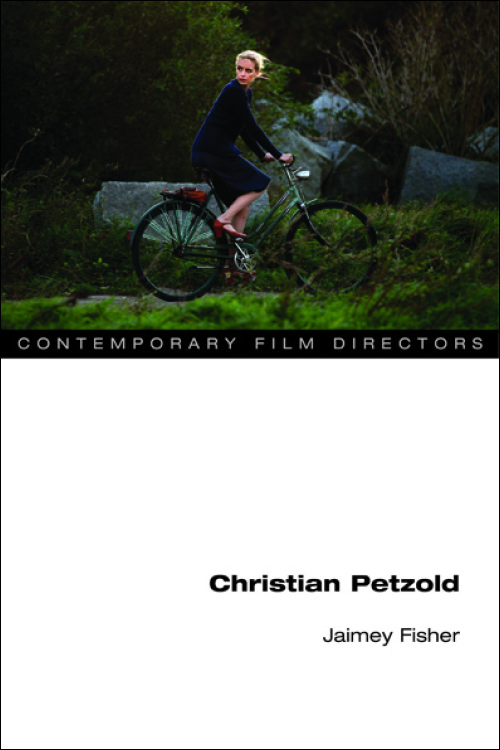 Christian Petzold
Analyzing the German filmmaker's unique negotiation of art and popular genre cinema
Paper – $22
978-0-252-07950-4
eBook – $14.95
978-0-252-09523-8
Publication Date
Cloth: 12/02/2013
About the Book
In eleven feature films across two decades, Christian Petzold has established himself as the most critically celebrated director in contemporary Germany. The best-known and most influential member of the Berlin School, Petzold's career reflects the trajectory of German film from 1970s New German Cinema to more popular fare in the 1990s and back again to critically engaged and politically committed filmmaking. His combination of critical celebration and popular success underscores Petzold's singular cinematic achievement: the deliberate and shrewd negotiation of art cinema and popular Hollywood genre.
In the first book-length study on Petzold in English, Jaimey Fisher frames Petzold's cinema at the intersection of international art cinema and sophisticated genre cinema. This approach places his work in the context of global cinema and invites comparisons to the work of directors like Pedro Almodovar and Rainer Werner Fassbinder, who repeatedly deploy and reconfigure genre cinema to their own ends. These generic aspects constitute a cosmopolitan gesture in Petzold's work as he interprets and elaborates on cult genre films and popular genres, including horror, film noir, and melodrama. Fisher explores these popular genres while injecting them with themes like terrorism, globalization, and immigration, central issues for European art cinema. The volume also includes an extended original interview with the director about his work.
About the Author
Jaimey Fisher is an associate professor of German and Cinema and Technocultural Studies at the University of California, Davis. He is the author of Disciplining Germany: Youth, Reeducation, and Reconstruction After the Second World War and the coeditor of Collapse of the Conventional: German Film and Its Politics at the Turn of the Twenty-First Century.
Reviews
"Fisher's approachable book should be enough to inspire retrospectives in cine-clubs and archives alike."--
Slant
"Perceptive. . . . Jaimey Fisher sees the filmmaker as an exemplary cultural figure in post-reunification Germany for his wariness over the country's history as well as its newfound eagerness to embrace Reagan-Thatcher economics."--
Shepherd Express
"It is. . . impossible to overstate the significance of
Christian Petzold
, Jaimey Fisher's superb analysis of what many consider post-unification of German cinema's most important director. . . . Fisher's well- researched and lucidly written analysis allows Petzold's oeuvre to become part of a 'neighborhood' of contemporary
world
cinema greats such as David Lynch, Todd Haynes, Kim Ki-Duk, Jim Jarmusch, Michael Haneke, Lars von Trier, and Steven Soderbergh."--
Seminar: A Journal of Germanic Studies
---
Blurbs
"An incisive and eye-opening overview of the work so far of Christian Petzold, arguably the most important and recognized film director working in German cinema today. Analytically rigorous yet accessible, Fisher's work will certainly be welcomed by many readers interested in contemporary German filmmaking and the development of international art cinemas in general. A great book."--Lutz Koepnick, author of The Dark Mirror: German Cinema between Hitler and Hollywood
---