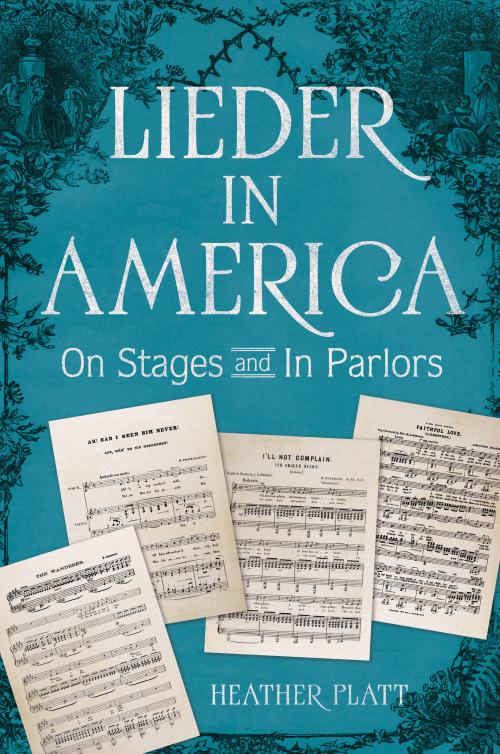 Lieder in America
On Stages and In Parlors
Lieder and the rise of song recital in the United States, 1850–1914
Cloth – $125
978-0-252-04548-6
Paper – $30
978-0-252-08759-2
eBook – $19.95
978-0-252-05510-2
Publication Date
Paperback: 11/07/2023
Cloth: 11/07/2023
About the Book
Though viewed as quintessentially German, lieder became a centerpiece of nineteenth century song recitals in the United States. By the 1890s, these songs, which were often sung in English, were a sensation among tutored and untutored music lovers alike. Heather Platt examines the varied supporters and singers who both established the lied as a concert repertoire and shaped a new kind of recital dedicated to art songs. Lieder were embraced and spread by performers like Max Heinrich and advocates like John Sullivan Dwight, as well as by the women's clubs that flourished nationwide. At the same time as examining the critical reception of the artists and songs, Platt reveals ways in which US recital programs anticipated trends in European recitals. She also places lieder against the backdrop of the time, when factors like the growth in the sheet music industry, the evolution of American art song, and emerging anti-German feeling had a profound impact on the genre's popularity.
* Funding provided by the Aspire Program's Published Scholarship Support at Ball State University and the John Daverio Fund and by the General Fund of the American Musicological Society, supported in part by the National Endowment for the Humanities and the Andrew W. Mellon Foundation.
About the Author
Heather Platt is Sursa Distinguished Professor of Fine Arts and professor of music at Ball State University. She is the author of Johannes Brahms: A Research and Information Guide, second edition, and coeditor of Expressive Interactions in Brahms: Essays in Analysis and Meaning.
Reviews
---
Blurbs
"A little-known aspect of the late nineteenth-century expansion of art music culture in the United States is the popularity of German lieder recitals. Heather Platt masterfully weaves a profound knowledge of the genre's roots in Europe with an exhaustive survey of US digital resources to tell this important story."--E. Douglas Bomberger, author of Making Music American: 1917 and the Transformation of Culture
---