A Secret Society History of the Civil War
Unraveling the influence and power of antebellum secret societies
Cloth – $37
978-0-252-03655-2
Paper – $28
978-0-252-08050-0
eBook – $14.95
978-0-252-09359-3
Publication Date
Paperback: 09/15/2014
About the Book
This unique history of the Civil War considers the impact of nineteenth-century American secret societies on the path to as well as the course of the war. Beginning with the European secret societies that laid the groundwork for Freemasonry in the United States, Mark A. Lause analyzes how the Old World's traditions influenced various underground groups and movements in America, particularly George Lippard's Brotherhood of the Union, an American attempt to replicate the political secret societies that influenced the European revolutions of 1848. Lause traces the Brotherhood's various manifestations, the most conspicuous being the Knights of the Golden Circle (out of which developed the Ku Klux Klan), and the Confederate secret groups through which John Wilkes Booth and others attempted to undermine the Union. Lause profiles the key leaders of these organizations, with special focus on George Lippard, Hugh Forbes, and George Washington Lafayette Bickley.
Antebellum secret societies ranged politically from those with progressive or even revolutionary agendas to those that pursued conservative or oppressive goals. This book shows how, in the years leading up to the Civil War, these clandestine organizations exacerbated existing sectional tensions in the United States. Lause's research indicates that the pervasive influence of secret societies may have played a part in key events such as the Freesoil movement, the beginning of the Republican party, John Brown's raid on Harpers Ferry, Lincoln's election, and the Southern secession process of 1860-1861.
This exceptional study encompasses both white and African American secret society involvement, revealing the black fraternal experience in antebellum America as well as the clandestine operations that provided assistance to escaped slaves via the Underground Railroad. Unraveling these pervasive and extensive networks of power and influence, A Secret Society History of the Civil War demonstrates that antebellum secret societies played a greater role in affecting Civil War-era politics than has been previously acknowledged.
About the Author
Mark A. Lause
is a professor of American history at the University of Cincinnati and the author of numerous books, including
Price's Lost Campaign: The 1864 Invasion of Missouri, Race and Radicalism in the Union Army, The Antebellum Crisis and America's First Bohemians,
and
Young America: Land, Labor, and the Republican Community.
---
Also by this author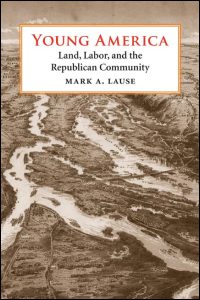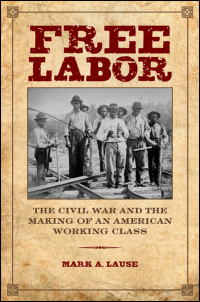 Reviews
"Recommended."--
Choice
"A brilliant study of the transnational forces and structures that framed the origins of the Civil War."--
The Historian
"A page-turning secret society history based on solid research and accuracy."--
Southern Historian
"A well-researched, fascinating look at an often overlooked part of antebellum America that proves that sometimes conspiracy theories are legitimate."--
Blue & Gray Magazine
"Lause admirably demonstrates that a variety of voluntary organizations were active participants in antebellum America's political and racial struggles. . . . an impressive command of the intricate details of the many societies."--
Nova Religio
"Readers will gain a richly layered understanding of political paths not taken, and of a fertile transatlantic political word full of people with great imagination and hope for the future."--
Indiana Magazine of History
---
Blurbs
"A fascinating and provocative study that illuminates the history of the Civil War era by probing the relationship between political secret societies and social radicalism in Europe and antebellum reform and sectional crisis in the United States. This book will be a tremendous resource of information for scholars, and it is one of the most genuinely original works that I have ever read."--Robert E. May, author of Manifest Destiny's Underworld: Filibustering in Antebellum America

"A challenging look at the reality of Civil War-era secret societies. This work opens up enormous possibilities for future research, prompting us to reconsider--or indeed consider for the first time--people and perspectives that have been, at best, on the periphery of studies of the Civil War era."--Susan-Mary Grant, author of The War for a Nation: The American Civil War

"Dispelling the mysticism and self-aggrandizement of fraternal orders in antebellum America, Mark A. Lause successfully removes the Panjandrum from the panorama of American secret societies. The result is a careful examination of the consequence of secret societies and their place in shaping America's national identity on the eve of the Civil War."--Michael A. Halleran, author of The Better Angels of Our Nature: Freemasonry in the American Civil War
---