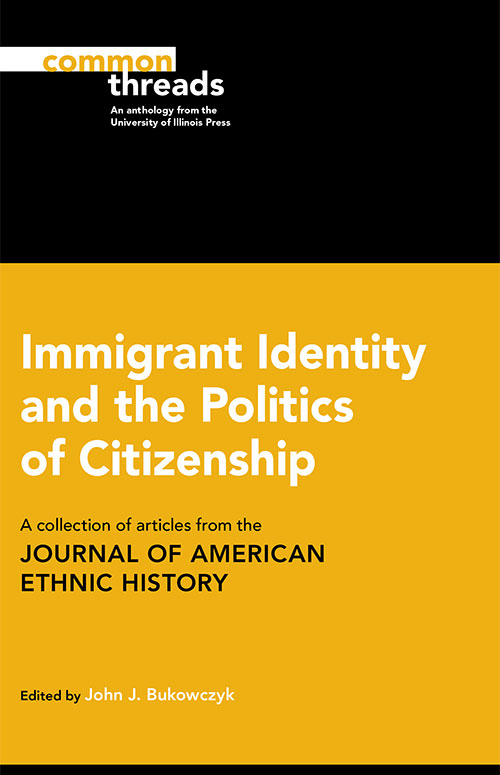 Immigrant Identity and the Politics of Citizenship
A collection of articles from the Journal of American Ethnic History
Exploring the question, "What should America be?"
Paper – $30
978-0-252-08229-0
eBook – $9.95
978-0-252-09923-6
Publication Date
Paperback: 06/15/2016
About the Book
The next volume in the Common Threads book series,
Immigrant Identity and the Politics of Citizenship
assembles fourteen articles from the
Journal of American Ethnic History
. The chapters discuss the divisions and hierarchies confronted by immigrants to the United States, and how these immigrants shape, and are shaped by, the social and cultural worlds they enter. Drawing on scholarship of ethnic groups from around the globe, the articles illuminate the often fraught journey many migrants undertake from mistrusted Other to sometimes welcomed citizen.
Contributors: James R. Barrett, Douglas C. Baynton, Vibha Bhalla, Julio Capo, Jr., Robert Fleegler, Gunlög Fur, Hidetaka Hirota, Karen Leonard, Willow Lung-Amam, Raymond A. Mohl, Mark Overmyer-Velázquez, Lara Putnam, David Reimers, David Roediger, and Allison Varzally.
---