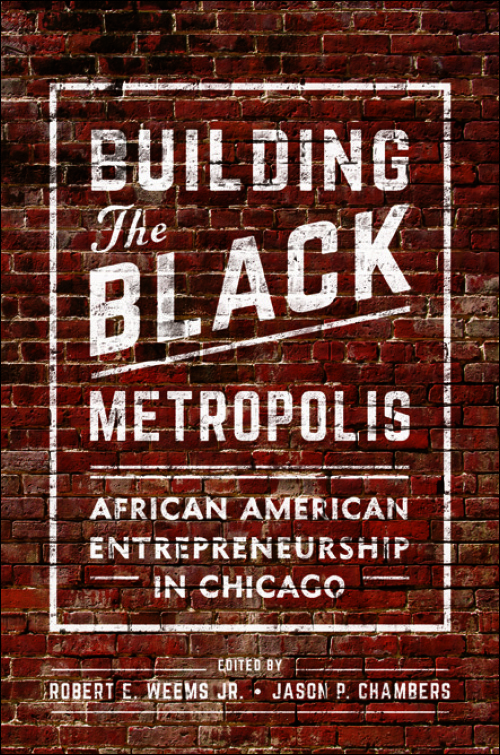 Building the Black Metropolis
African American Entrepreneurship in Chicago
How African Americans took care of business in a new city
Cloth – $110
978-0-252-04142-6
Paper – $30
978-0-252-08294-8
eBook – $19.95
978-0-252-05002-2
Publication Date
Paperback: 09/04/2017
Cloth: 09/04/2017
About the Book
From Jean Baptiste Point DuSable to Oprah Winfrey, black entrepreneurship has helped define Chicago. Robert E. Weems Jr. and Jason P. Chambers curate a collection of essays that place the city as the center of the black business world in the United States. Ranging from titans like Anthony Overton and Jesse Binga to McDonald's operators to black organized crime, the scholars shed light on the long-overlooked history of African American work and entrepreneurship since the Great Migration. Together they examine how factors like the influx of southern migrants and the city's unique segregation patterns made Chicago a prolific incubator of productive business development—and made building a black metropolis as much a necessity as an opportunity.
Contributors: Jason P. Chambers, Marcia Chatelain, Will Cooley, Robert Howard, Christopher Robert Reed, Myiti Sengstacke Rice, Clovis E. Semmes, Juliet E. K. Walker, and Robert E. Weems Jr.
About the Author
Robert E. Weems Jr.
is the Willard W. Garvey Distinguished Professor of Business History at Wichita State University. He is the author of
Business in Black and White: American Presidents and Black Entrepreneurs in the Twentieth Century
.
Jason P. Chambers
is an associate professor of advertising at the University of Illinois at Urbana-Champaign and author of
Madison Avenue and the Color Line: African Americans in the Advertising Industry
.
---
Also by this author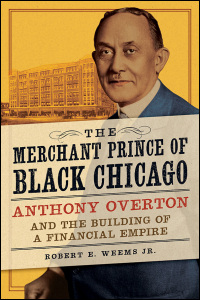 Reviews
"Weems (Wichita State) and Chambers (Univ. of Illinois) provide a detailed look into the forces and people who shaped Chicago's black business and metropolis since the 1800s. . . . Recommended."--
Choice
"
Building the Black Metropolis
is a solid collection. Taken as a whole, these essays reveal how racial segregation has created inequality, generation after generation--and the limits of racial solidarity to overcome it." --
Journal of American History
"
Building the Black Metropolis
is an insightful and informative book that will appeal to a wide general audience, and hopefully all who read it will be inspired to continue to support African American entrepreneurs and their ongoing business ventures throughout the country." --
Journal of the Illinois State Historical Society
---
Blurbs
"A work that examines history in its own skin. At a time when scholarship is praising immigrant entrepreneurship in America, it is great to see a book that says, 'Black America has been there, done that, and got the T-Shirt.' A work that should bind the past with the future because it recreates a model of business success that holds the key to the future. An American Story well done."--John Sibley Butler, author of Entrepreneurship and Self-Help Among Black Americans: A Reconsideration of Race and Economics

"A major contribution on the Black Metropolis as a black business movement, a black public sphere, and visions of freedom in the city."--Quincy T. Mills, author of Cutting Along the Color Line: Black Barbers and Barber Shops in America
---