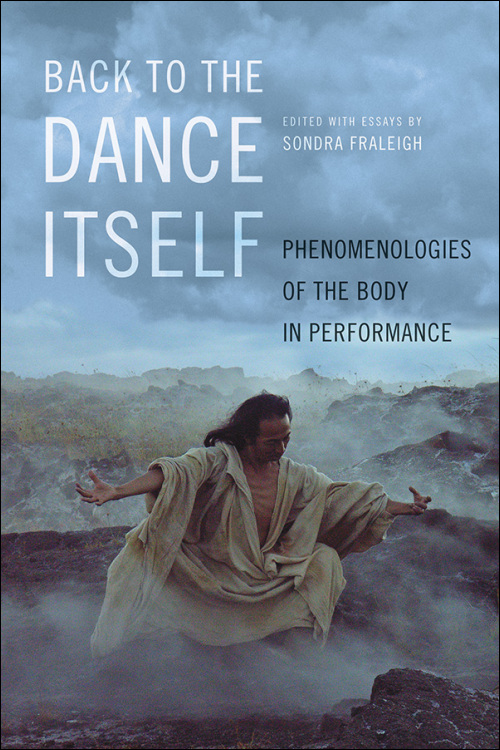 Back to the Dance Itself
Phenomenologies of the Body in Performance
New phenomenological perspectives on dance and human development
Cloth – $125
978-0-252-04204-1
Paper – $28
978-0-252-08373-0
eBook – $19.95
978-0-252-05078-7
Publication Date
Paperback: 11/05/2018
About the Book
In
Back to the Dance Itself
, Sondra Fraleigh edits essays that illuminate how scholars apply a range of phenomenologies to explore questions of dance and the world; performing life and language; body and place; and self-knowing in performance. Some authors delve into theoretical perspectives, while others relate personal experiences and reflections that reveal fascinating insights arising from practice. Collectively, authors give particular consideration to
the interactive lifeworld of making and doing
that motivates performance. Their texts and photographs study body and the environing world through points of convergence, as correlates in elemental and constant interchange modeled vividly in dance. Selected essays on eco-phenomenology and feminism extend this view to the importance of connections with, and caring for, all life.
Contributors: Karen Barbour, Christine Bellerose, Robert Bingham, Kara Bond, Hillel Braude, Sondra Fraleigh, Kimerer LaMothe, Joanna McNamara, Vida Midgelow, Ami Shulman, and Amanda Williamson.
About the Author
Sondra Fraleigh
is a professor emeritus of the Department of Dance at State University of New York College at Brockport. She is the editor of
Moving Consciously: Somatic Transformations through Dance, Yoga, and Touch
and the author of
Butoh: Metamorphic Dance and Global Alchemy
.
---
Also by this author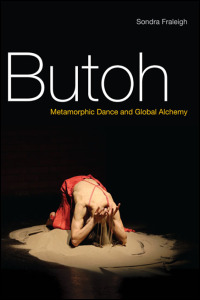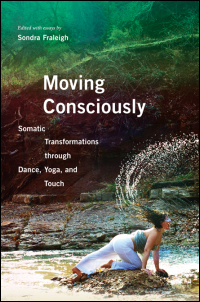 Reviews
"A primer of phenomenological categories and their application in varying contexts . . .
Back to the Dance Itself
is like a tribute, an unplanned
Festschrift
, celebrating Fraleigh's contribution to the dynamic entwining of dance and phenomenology." --
Journal of Folklore Research
---
Blurbs
"This beautiful collection is a choreography of voices emanating directly from movement. It celebrates Sondra Fraleigh's lifetime of integrating philosophical knowledge with somatic experiences at the same time as providing an empathic space for the contributions of others. Pressing contemporary issues such as climate change, the vitality of matter, and escaping from anthropocentrism are addressed, revealing new resonances for the philosophy and practices of phenomenology."--Susan Kozel, author of Closer: Performance, Technologies, Phenomenology

"Diving deep inside the boundary spaces that link body and language, this book is a tour de force. Asking 'What makes dance what it is?', Fraleigh et al. thread experiential paths that will appeal to movement practitioners across the dance and somatics spectrum. Plural phenomenologies are made philosophically accessible, with evocative exemplars revealing dance's immense horizons: diverse, relationally purposeful and always closer than we think."--Daniel Deslauriers, California Institute of Integral Studies
---