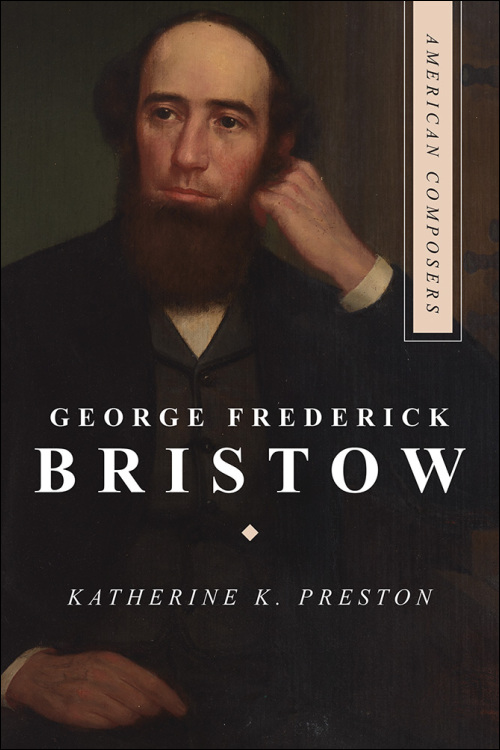 George Frederick Bristow
A biography of the nineteenth-century composer and musician
Cloth – $110
978-0-252-04342-0
Paper – $29.95
978-0-252-08532-1
eBook – $14.95
978-0-252-05230-9
Publication Date
Paperback: 11/16/2020
Cloth: 11/16/2020
About the Book
As American classical music struggled for recognition in the mid-nineteenth century, George Frederick Bristow emerged as one of its most energetic champions and practitioners. Katherine K. Preston explores the life and works of a figure admired in his own time and credited today with producing the first American grand opera and composing important works that ranged from oratorios to symphonies to chamber music. Preston reveals Bristow's passion for creating and promoting music, his skills as a businessman and educator, the respect paid him by contemporaries and students, and his tireless work as both a composer and in-demand performer. As she examines Bristow against the backdrop of the music scene in New York City, Preston illuminates the little-known creative and performance culture that he helped define and create.
Vivid and richly detailed, George Frederick Bristow enriches our perceptions of musical life in nineteenth-century America.
* Publication supported by a grant from the Henry and Edna Binkele Classical Music Fund.
About the Author
Katherine K. Preston
is a professor emerita of music at the College of William & Mary. Her six previous books and many edited volumes include
Opera for the People: English-Language Opera and Women Managers in Late Nineteenth-Century America
and
Opera on the Road: Traveling Opera Troupes in the United States, 1825–1860
.
---
Also by this author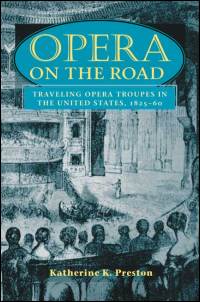 Reviews
"Preston does a wonderful job bringing to light this early composer of American music and describing the musical culture of the time. . . . Recommended." --
Choice
"A critical edition of Bristow's Second Symphony introduced by an outstanding monograph-length essay by Katherine Preston, vigorously challenges us to reassess our collective opinion of Bristow by offering a new interpretive perspective on his life, his music, and the roles played by each within the broader development of orchestral music in the United States. Preston's introductory essay alone is worthy of extended commentary." --
Notes
"Katherine Preston, accomplished and admired historian of the musical institutions of nineteenth-century America, has impeccable credentials to serve as Bristow's biographer. . . . Her story is compelling and authoritative." --
Music & Letters
"Katherine K. Preston's book on George Frederick Bristow, the thirteenth in the series, is an important expansion of the coverage and a welcome addition to the literature on American musical culture before 1900. . . . This book should serve as essential reading for scholars of nineteenth-century European music -- I can think of no book that gives such a broad introduction to the musical culture of nineteenth-century America in a similarly compact and focused way." --
Nineteenth-Century Music Review
---
Blurbs
"This remarkable book makes an essential contribution not only to our understanding of Bristow's life, but to the landscape of nineteenth-century American music in all its multi-dimensionality. It is the definitive biography for years to come."--Douglas Shadle, author of Orchestrating the Nation: The Nineteenth-Century American Symphonic Enterprise

"Katherine Preston's biography of George Frederick Bristow gives the most thorough and authoritative study to date of this important composer's life and works. On a broader level, it opens new windows of insight into a vibrant era in American musical history through the experiences of one of its most active participants."--E. Douglas Bomberger, author of MacDowell
---