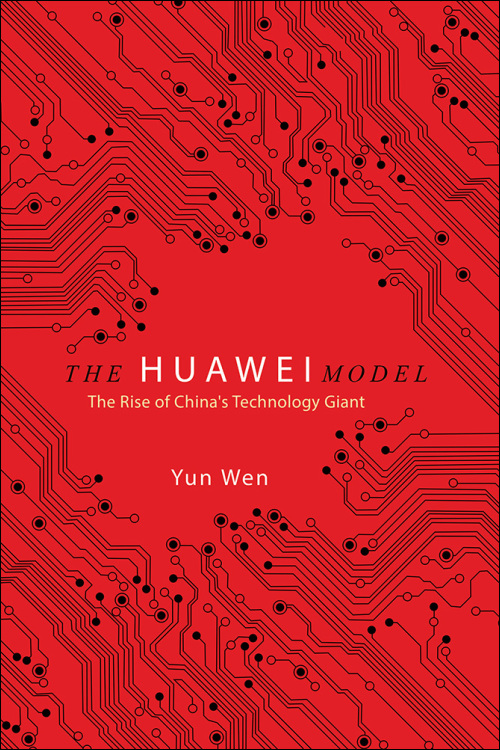 The Huawei Model
The Rise of China's Technology Giant
Understanding Huawei's march onto the global scene
Cloth – $110
978-0-252-04343-7
Paper – $25
978-0-252-08533-8
eBook – $19.95
978-0-252-05231-6
Publication Date
Paperback: 11/30/2020
Cloth: 11/30/2020
About the Book
In 2019, the United States' trade war with China expanded to blacklist the Chinese tech titan Huawei Technologies Co. Ltd. The resulting attention showed that the information and communications technology (ICT) firm was entwined with China's political-economic transformation. But the question remained: why does Huawei matter?
Yun Wen uses the Huawei story as a microcosm to understand China's evolving digital economy and the global rise of the nation's corporate power. Rejecting the idea of the transnational corporation as a static institution, she explains Huawei's formation and restructuring as a historical process replete with contradictions and complex consequences. She places Huawei within the international political economic framework to capture the dynamics of the power structure and social relations underlying corporate China's globalization. As she explores the contradictions of Huawei's development, she also shows the ICT firm's complicated interactions with other political-economic forces.
Comprehensive and timely, The Huawei Model offers an essential analysis of China's dynamic development of digital economy and the global technology powerhouse at its core.
About the Author
Yun Wen is a senior economist at an economic policy research firm in Vancouver, Canada.
Reviews
"An exhaustive history and analysis of a company in the diplomatic crosshairs." --
Literary Review of Canada
"Yun Wen's book
The Huawei Model
provides a detailed and useful account of the evolution and global expansion of Huawei Technologies." --
China Quarterly
"With
The Huawei Model
, Yun Wen has written a superb book on the complex relationship between Huawei and China as well as the implications of their simultaneous rises, albeit in different roles, with regard to the information and communications technology (ICT) industry and geopolitics." --
Chinese Journal of Communication
"Recommended." --
Choice
---
Blurbs
"Finally, there is a systematic analysis of Huawei, China's leading tech giant. Yun Wen's account is comprehensive, rigorous, and truly global spanning both the South and the North. Definitely a must-read."--Jack Linchuan Qiu, author of Goodbye iSlave: A Manifesto for Digital Abolition

"The well-organized approach, including the discussions of overseas investment and labor practices, presents unique findings, and adds to our knowledge not only of Huawei's path, but also of Chinese private company dynamics in broader terms. The primary source material, especially the author interviews with Huawei and other Chinese corporate officials, adds a valuable dimension to our understanding of the company's development."--Eric Harwit, author of China's Telecommunications Revolution
---