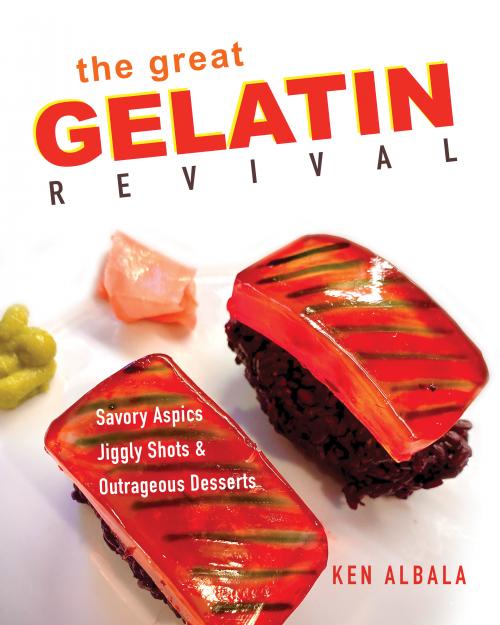 The Great Gelatin Revival
Savory Aspics, Jiggly Shots, and Outrageous Desserts
Kicking aspic in the kitchen
Paper – $27.95
978-0-252-08681-6
eBook – $14.95
978-0-252-05376-4
Publication Date
Paperback: 01/10/2023
Cloth: 01/10/2023
About the Book
Once synonymous with food novelty, gelatin has re-emerged as an attention-grabbing element of creative cuisine and avant-garde drinkology. Ken Albala's most fearless food exploration yet takes readers into the sublime world of aspics past and present. Blending history with his trademark zeal for experimentation, Albala traces gelatin's ever-changing fortunes alongside one-of-a-kind recipes that inspire, delight, and terrify as only jello can do. Gelatin's wondrous arrival in the medieval era was part of a technological watershed. Today, it reflects our high-tech zeitgeist. Albala encourages readers to celebrate gelatin's return with advice on creating a base and making silicone molds while his outrageous original creations dare you to add some jiggle to breakfast (Eggs Benedict in Champagne Jello), a nightcap (Froot Loop Negroni), or any culinary moment in between.
A lighthearted manifesto for the new age of aspics, The Great Gelatin Revival rattles our very understanding of what food can be.
About the Author
Ken Albala
is a professor of history and food studies at the University of the Pacific. He is the author of
Noodle Soup: Recipes, Techniques, Obsession
and
Three World Cuisines: Italian, Mexican, Chinese
, and coauthor of
The Lost Art of Real Cooking: Rediscovering the Pleasures of Traditional Food, One Recipe at a Time
. He blogs at kenalbala.blogspot.com.
---
Also by this author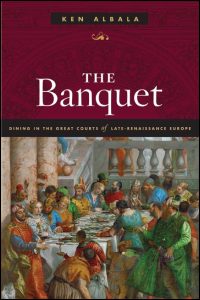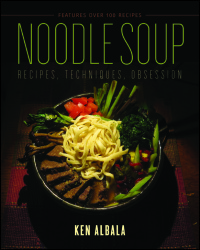 Reviews
---
Blurbs
"Ken Albala is a formidable food historian, a writer of wit and charm, and a diligent digger of obscure facts. In The Great Gelatin Revival, Albala argues convincingly, and demonstrates with innovative and startling recipes, that gelatin is a food with a future--not to mention a glorious past."--Nancy Harmon Jenkins, author of Virgin Territory: Exploring the World of Olive Oil
---