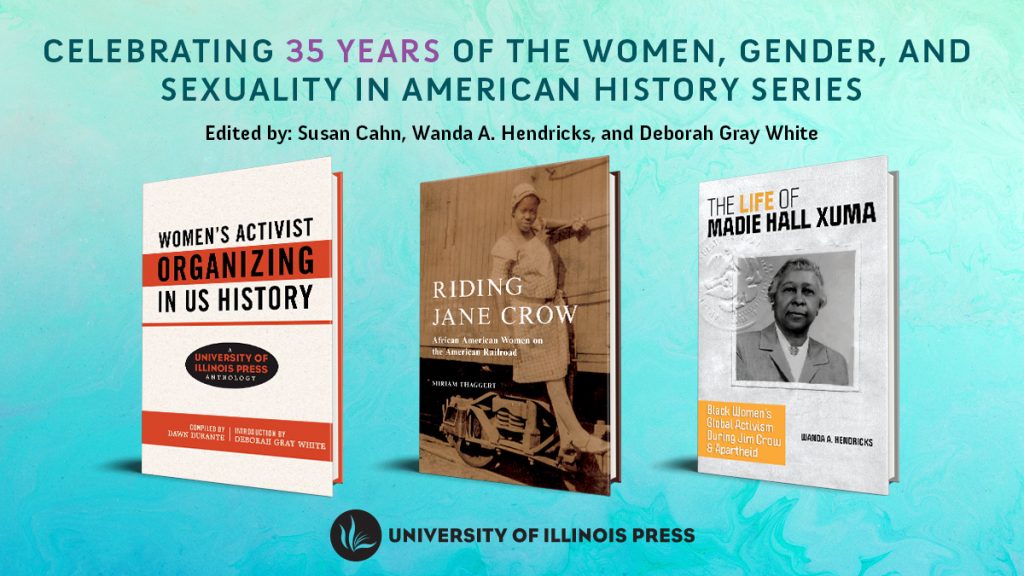 The inaugural year of the Women in American History series saw two books published: Women Doctors in the Gilded-Age Washington: Race Gender, and Professionalism by Gloria Moldow and Friends and Sisters: Letters between Lucy Stone and Antionette Brown Blackwell, 1946-93 edited by Carol Lasser and Marlene Deahl Merrill. This year marks the 35th anniversary of our Women, Gender, and Sexuality in American History Series edited by Susan Cahn, Wanda A. Hendricks, and Deborah Gray White. Dominique Moore is the acquiring editor. To celebrate Women's History Month we compiled a reading list of books from the WAH series in honor of this anniversary. Below are our picks.
---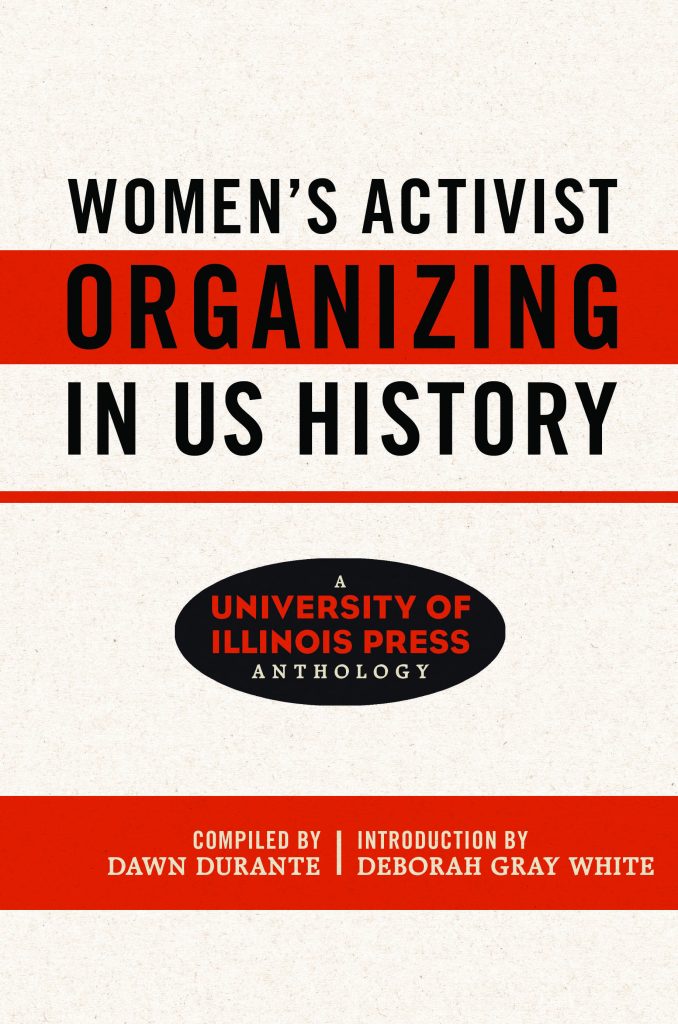 Women's Activist Organizing in US History: A University of Illinois Press Anthology
Compiled by Dawn Durante, Introduction by Deborah Gray White
Women in the United States organized around their own sense of a distinct set of needs, skills, and concerns. And just as significant as women's acting on their own behalf was the fact that race, class, sexuality, and ethnicity shaped their strategies and methods. This authoritative anthology presents some of the powerful work and ideas about activism published in the acclaimed series Women, Gender, and Sexuality in American History.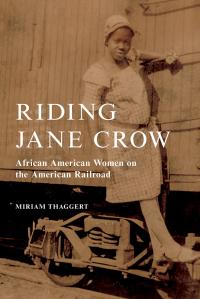 Riding Jane Crow: African American Women on the American Railroad
By Miriam Thaggert
Miriam Thaggert illuminates the stories of African American women as passengers and as workers on the nineteenth- and early-twentieth-century railroad. As Jim Crow laws became more prevalent and forced Black Americans to "ride Jim Crow" on the rails, the train compartment became a contested space of leisure and work. Thaggert argues that the railroad represented a technological advancement that was entwined with African American attempts to secure social progress.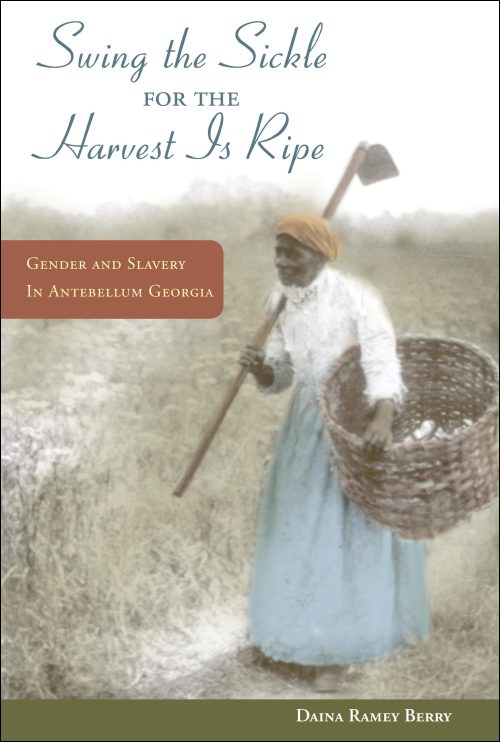 "Swing the Sickle for the Harvest Is Ripe": Gender and Slavery in Antebellum Georgia
By Daina Ramey Berry
"Swing the Sickle for the Harvest Is Ripe" compares the work, family, and economic experiences of enslaved women and men in upcountry and lowcountry Georgia during the nineteenth century. Mining planters' daybooks, plantation records, and a wealth of other sources, Daina Ramey Berry shows how slaves' experiences on large plantations, which were essentially self-contained, closed communities, contrasted with those on small plantations, where planters' interests in sharing their workforces allowed slaves more open, fluid communications.
Marching Together: Women of the Brotherhood of Sleeping Car Porters
By Melinda Chateauvert
The Brotherhood of Sleeping Car Porters (BSCP) was the first national trade union for African Americans. Standard BSCP histories focus on the men who built the union. Yet the union's Ladies' Auxiliary played an essential role in shaping public debates over black manhood and unionization, setting political agendas for the black community, and crafting effective strategies to win racial and economic justice. Melinda Chateauvert explores the history of the Ladies' Auxiliary and the wives, daughters, and sisters of Pullman porters who made up its membership and used the union to claim respectability and citizenship.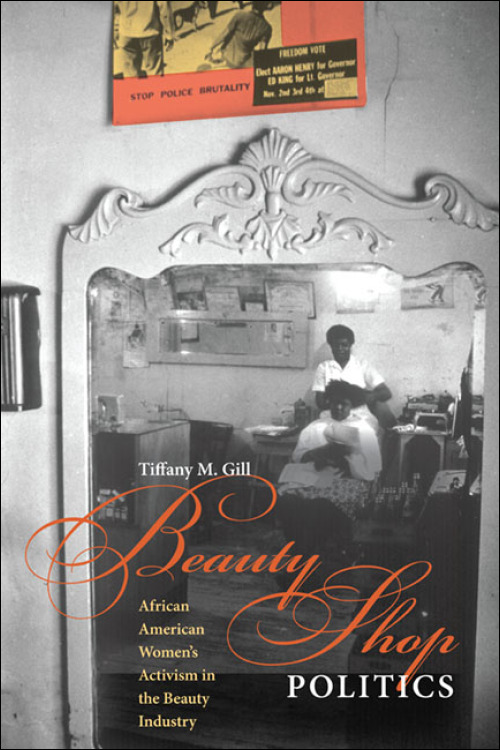 Beauty Shop Politics: African American Women's Activism in the Beauty Industry
By Tiffany M. Gill
Looking through the lens of black business history, Beauty Shop Politics shows how black beauticians in the Jim Crow era parlayed their economic independence and access to a public community space into platforms for activism. Tiffany M. Gill argues that the beauty industry played a crucial role in the creation of the modern black female identity and that the seemingly frivolous space of a beauty salon actually has stimulated social, political, and economic change.
Southern Discomfort: Women's Activism in Tampa, Florida, 1880s-1920s
By Nancy A. Hewitt
Linked to the Caribbean and southern Europe as well as to the Confederacy, the Cigar City of Tampa, Florida, never fit comfortably into the biracial mold of the New South. Nancy A. Hewitt explores the interactions among distinct groups of women–native-born white, African American, Cuban and Italian immigrant women–that shaped women's activism in the vibrant, multiethnic city.
Colored No More: Reinventing Black Womanhood in Washington, D.C.
By Treva B. Lindsey
Colored No More traces how African American women of the late-nineteenth and early twentieth century made significant strides toward making the nation's capital a more equal and dynamic urban center. Treva B. Lindsey presents New Negro womanhood as a multidimensional space that included race women, blues women, mothers, white collar professionals, beauticians, fortune tellers, sex workers, same-gender couples, artists, activists, and innovators.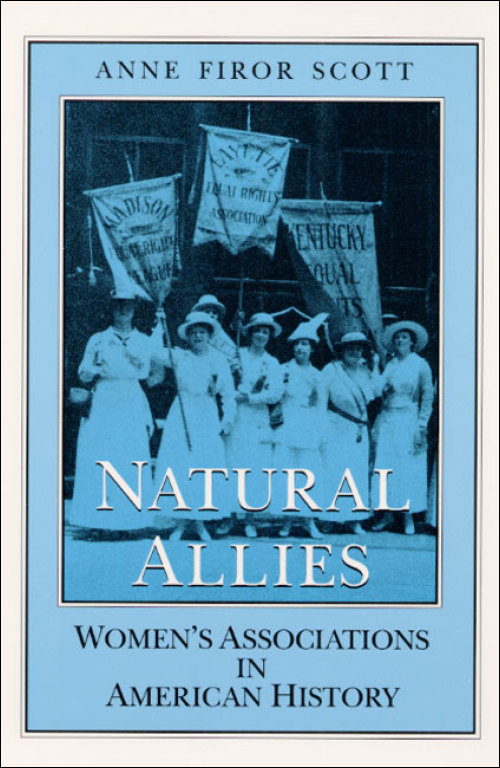 Natural Allies: Women's Associations in American History
By Anne Firor Scott
America's female benevolent societies took root in the 1790s. Initially founded on notions of Christian duty and hope of heavenly reward, these groups produced volunteers dedicated to providing aid to unfortunates in general and women and children in particular. Anne Frior Scott explores the history of these aid societies and how they allowed women to influence America's social agenda and make inroads into politics long before they could vote.
Nursing Civil Rights: Gender and Race in the Army Nurse Corps
By Charissa J. Threat
In Nursing Civil Rights, Charissa J. Threat investigates the parallel battles against occupational segregation by African American women and white men in the U.S. Army. As Threat reveals, both groups viewed their circumstances with the Army Nurse Corps as a civil rights matter. Threat tells how progressive elements in the campaigns did indeed break down barriers in both military and civilian nursing.
Radical Sisters: Second-Wave Feminism and Black Liberation in Washington, D.C.
By Anne M. Valk
Radical Sisters offers a fresh exploration of the ways that 1960s political movements shaped local, grassroots feminism in Washington, D.C. Rejecting notions of a universal sisterhood, Anne M. Valk argues that activists periodically worked to bridge differences for the sake of alleviating women's plight, even while maintaining distinct political bases.
Lost in the USA: American Identity from the Promise Keepers to the Million Mom March
By Deborah Gray White
Remembered as an era of peace and prosperity, turn-of-the-millennium America was also a time of mass protest. But the political demands of the marchers seemed secondary to an urgent desire for renewal and restoration felt by people from all walks of life. Drawing on thousands of personal testimonies, Deborah Gray White explores how Americans sought better ways of living in, and dealing with, a rapidly changing world. From the Million Man, Million Woman, and Million Mom Marches to the Promise Keepers and LGBT protests, White reveals a people lost in their own country.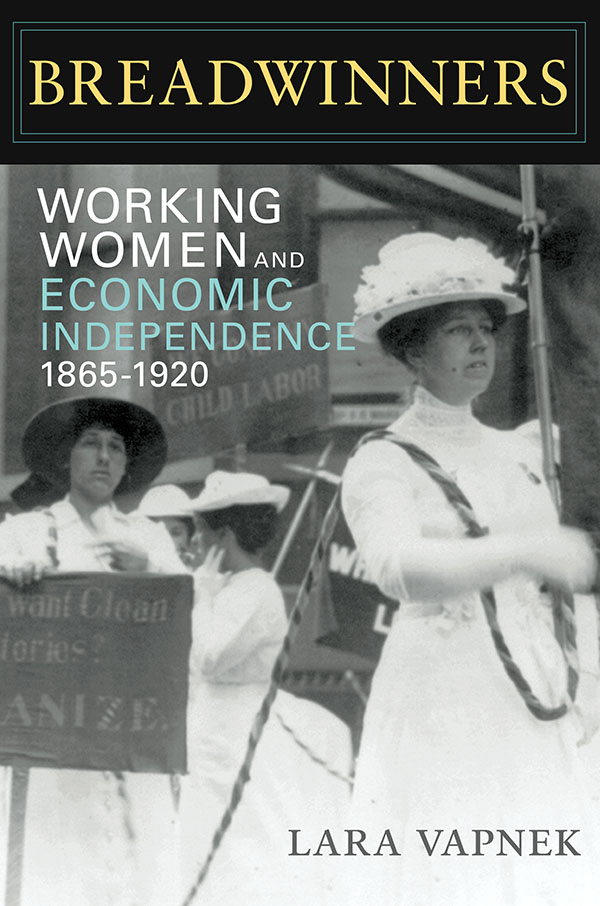 Breadwinners: Working Women and Economic Independence, 1865-1920
By Lara Vapnek
Lara Vapnek tells the story of American labor feminism from the end of the Civil War through the winning of woman suffrage. Analyzing disjunctions between middle-class and working-class women's ideas of independence, Vapnek highlights the agendas for change advanced by leaders such as Jennie Collins, Leonora O'Reilly, and Helen Campbell and organizations such as the National Consumers' League, the Women's Educational and Industrial Union, and the Women's Trade Union League.