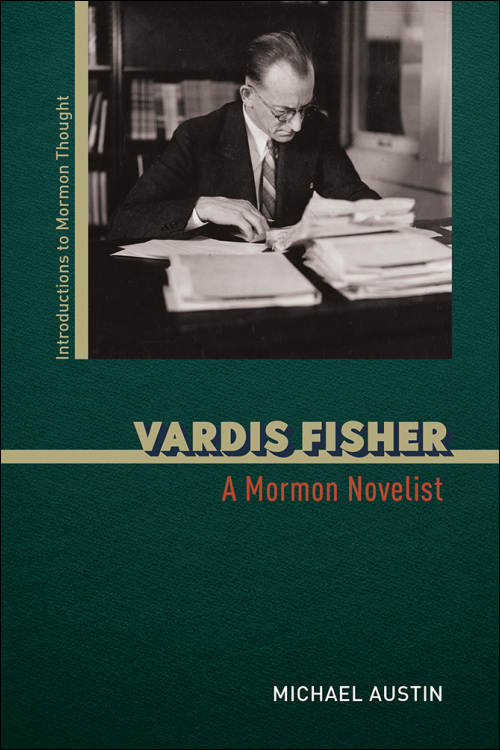 Vardis Fisher
A Mormon Novelist
Untangling a writer's complicated legacy
Cloth – $110
978-0-252-04409-0
Paper – $14.95
978-0-252-08614-4
eBook – $14.95
978-0-252-05303-0
Publication Date
Paperback: 12/14/2021
Cloth: 12/14/2021
About the Book
Raised by devout Mormon parents, Vardis Fisher drifted from the faith after college. Yet throughout his long career, his writing consistently reflected Mormon thought. Beginning in the early 1930s, the public turned to Fisher's novels like
Children of God
to understand the increasingly visible Church of Jesus Christ of Latter-day Saints. His striking works vaulted him into the same literary tier as William Faulkner while his commercial success opened the New York publishing world to many of the founding figures in the Mormon literary canon. Michael Austin looks at Fisher as the first prominent American author to write sympathetically about the Church and examines his work against the backdrop of Mormon intellectual history.
Engrossing and enlightening, Vardis Fisher illuminates the acclaimed author's impact on Mormon culture, American letters, and the literary tradition of the American West.
About the Author
Michael Austin is the executive vice president for academic affairs at the University of Evansville. He was previously a professor of English. His many books include Rereading Job: Understanding the Ancient World's Greatest Poem and We Must Not Be Enemies: Restoring America's Civic Tradition.
Reviews
---
Blurbs
"Vardis Fisher was a key founder of both American Western and Mormon literatures, a master storyteller with a remarkable life, 'an unbeliever who was Mormon to his core.' Michael Austin, Mormon literature's leading scholar, reintroduces Fisher and lovingly reinterprets these remarkable novels for a new generation."--Andrew Hall, Association for Mormon Letters
---