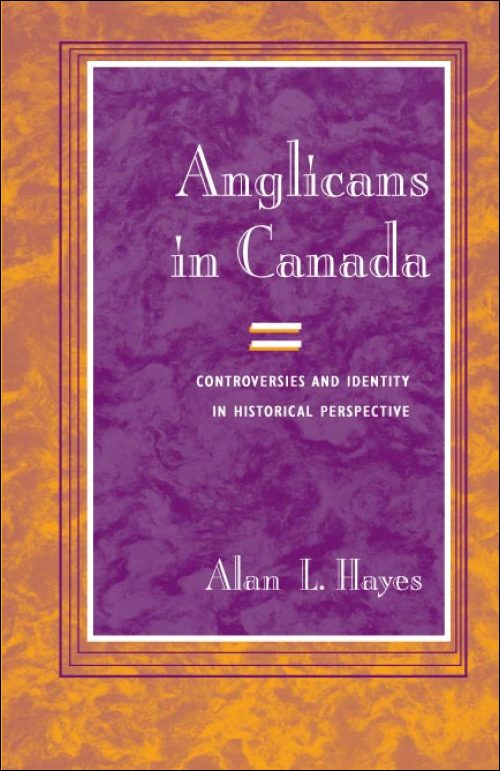 Anglicans in Canada
Controversies and Identity in Historical Perspective
The survey of the six most important chronic controversies in the history of the Anglican Church of Canada.
Cloth – $33
978-0-252-02902-8
eBook – $19.95
978-0-252-09148-3
Publication Date
Cloth: 05/03/2004
About the Book
From the first worship services onboard English ships during the sixteenth century to the contentious toughmindedness of early clergymen to current debates about sexuality, Alan L. Hayes provides a comprehensive survey of the history of the Canadian Anglican Church. Unprecedented in the annals of Canadian religious history, it examines whether something like an Anglican identity emerged from within the changing forms of doctrine, worship, ministry, and institutions.
With writing that conveys a strong sense of place and people, Hayes ultimately finds such an identity not in the relatively few agreements within Anglicanism but within the disagreements themselves. Including hard-to-find historical documents, Anglicans in Canada is ideal for research, classroom use, and as a resource for church groups.
About the Author
Alan L. Hayes, an ordained priest in the Anglican Church of Canada, is Bishops Frederick and Heber Wilkinson Professor of Church History at Wycliffe College, Toronto School of Theology, and the author of Church and Society in Documents, 100-600 A.D..
Reviews
---
Blurbs
"Each of the essays in this impressive collection is of great value on its own, and taken together they easily supersede the standard work on the subject. Well-organized and clearly written, this book confirms the most endearing qualities of the identity it celebrates: a thoughtful and generous person listening carefully and critically to what others are saying."--William Westfall, author of Two Worlds: The Protestant Culture of Nineteenth-Century Ontario and The Founding Moment: Church, Society, and the Construction of Trinity College
---