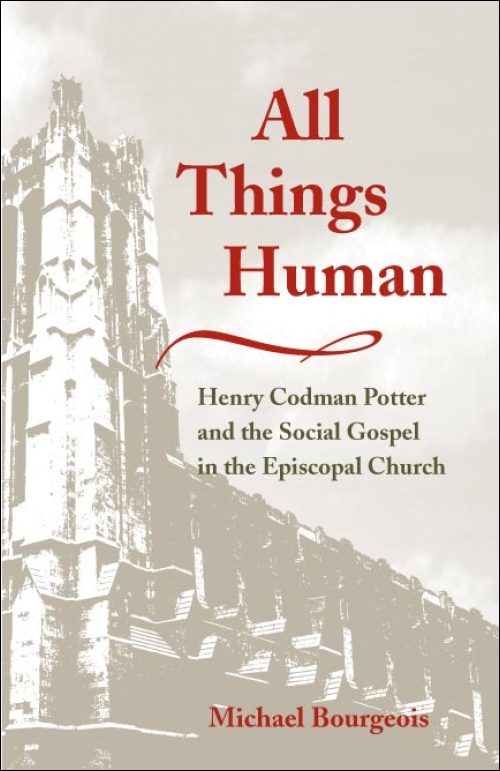 All Things Human
Henry Codman Potter and the Social Gospel in the Episcopal Church
First in depth study of the 6th Episcopal Bishop of New York and prominent voice in the Social Gospel movement
Cloth – $39
978-0-252-02877-9
eBook – $19.95
978-0-252-09057-8
Publication Date
Cloth: 01/19/2004
About the Book
In addition to being the sixth bishop of the Diocese of New York, Henry Codman Potter (1835-1908) was a prominent voice in the Social Gospel movement of the late nineteenth and early twentieth centuries. This book, the first in-depth study of Potter's life and work, examines his career in the Episcopal church as well as the origins and legacy of his progressive social views.
As industrialization and urbanization spread in the nineteenth century, the Social Gospel movement sought to apply Christian teachings to effect improvements in the lives of the less fortunate. Potter was firmly in this tradition, concerning himself especially with issues of race, the place of women in society, questions of labor and capital, and what he called "political righteousness." Placing Potter against the wider backdrop of nineteenth-century American Protestantism, Bourgeois explores the experiences and influences that led him to espouse these socially conscious beliefs, to work for social reform, and to write such works as Sermons of the City (1881) and The Citizen in His Relation to the Industrial Situation (1902).
In telling Potter's remarkable story, All Things Human stands as a valuable contribution to intellectual and religious history as well as an exploration of the ways in which religion and society interact.
About the Author
Michael Bourgeois is an assistant professor of theology at Emmanuel College of Victoria University in the University of Toronto. He is the author of articles appearing in various religious studies journals.
Reviews
"Combining first-rate scholarship with lucid writing, Bourgeois has produced the first in-depth study of this key player in American Episcopal life."--Charles Lippy, author of Twentieth-Century Shapers of American Popular Religion and Pluralism Comes of Age: American Religious Culture in the Twentieth Century
---