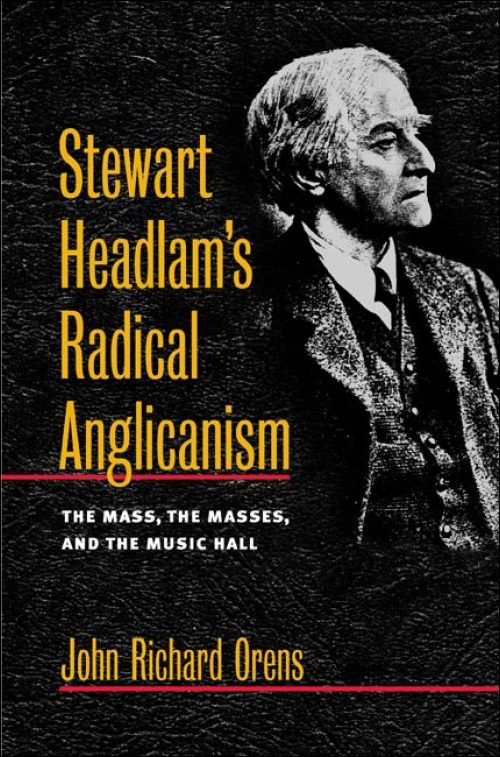 Stewart Headlam's Radical Anglicanism
The Mass, the Masses, and the Music Hall
Biography of a controversial Anglican priest who defended the outcasts and the needy.
Cloth – $41
978-0-252-02824-3
eBook – $19.95
978-0-252-09204-6
Publication Date
Cloth: 10/06/2003
About the Book
Standing in stark contrast to the conservative churchmen of Victorian Britain, the Anglican clergyman Stewart Headlam was a passionately progressive reformer, a champion of the working poor--especially women --a defender of the music hall performers his colleagues attacked as licentious, and, in short, a man of God who remained firmly and controversially engaged with the society in which he lived and worked.
This book, the first significant study of Headlam since 1928, paints a rich and complex picture of this larger-than-life man of the cloth, charting the trail he blazed across the social, political, and religious landscape of late nineteenth- and early twentieth-century Britain.
Dissatisfied from an early age with his family's Evangelical faith, Headlam became an Anglican curate, but his political views were increasingly radicalized as he befriended working-class atheists and trade union leaders. John Richard Orens details Headlam's repeated conflicts with the establishment figures of his faith over his defense of music hall ballet performers' right to reveal their legs, his role in the early years of the Fabian Society, his anti-puritanism, and his passionate socialism. Headlam was even instrumental in having Oscar Wilde bailed out of prison following the writer's arrest for "homosexual offenses."
With this intellectual biography, Orens places Headlam's life, beliefs, and actions in the context of the period, contributing to the ongoing debate about the proper relationship between Christianity, on the one hand, and society, sexuality, and the arts, on the other.
---