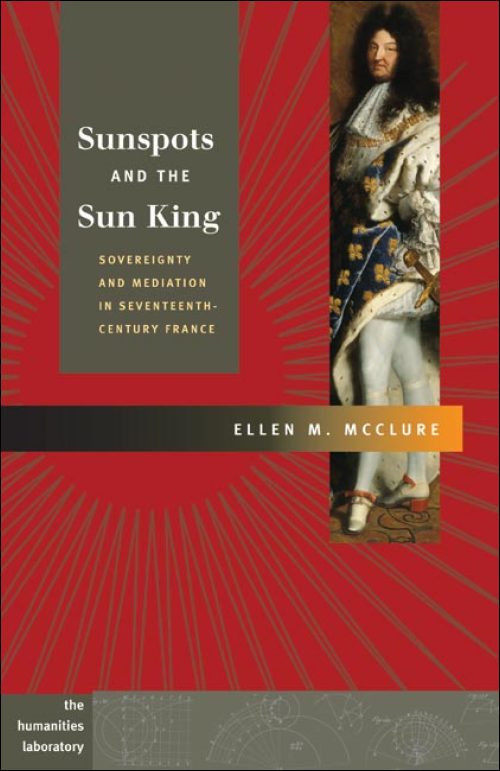 Sunspots and the Sun King
Sovereignty and Mediation in Seventeenth-Century France
Mediation, monarchy, and Louis XIV's attempts to legitimize his reign
Cloth – $54
978-0-252-03056-7
Publication Date
Cloth: 06/05/2006
About the Book
In order to assert his divine right, Louis XIV missed no opportunity to identify himself as God's representative on earth. However, in Sunspots and the Sun King Ellen McClure explores the contradictions inherent in attempting to reconcile the logical and mystical aspects of divine right monarchy. McClure analyzes texts devoted to definitions of sovereignty, presents a meticulous reading of Louis XIV's memoirs to the crown prince, and offers a novel analysis of diplomats and ambassadors as the mediators who preserved and transmitted the king's authority. McClure asserts that these discussions, ranging from treatises to theater, expose incommensurable models of authority and representation permeating almost every aspect of seventeenth-century French culture.
About the Author
Ellen McClure is an associate professor of French at the University of Illinois at Chicago.
Reviews
"How few truly interdisciplinary works we have, such as this one, that help bridge political and cultural parallels in history."--
Renaissance Quarterly
"McClure . . . presents a tightly constructed, sophisticated argument about perceptions of French sovereignty in the 17th century. . . . Recommended."--
Choice
"
Sunspots and the Sun King
is an excellent piece demonstrating thorough research and a novel engagement with primary sources that produces a provocative and appealing analysis of the crisis of mediation and sovereignty in the development of French absolutism under Louis XIV."--
Sixteenth Century Journal
---
Blurbs
"McClure's treatment of mediation as a political and a literary concept is original, erudite, well researched, and convincing. McClure provides an excellent synthesis of theories of sovereignty, from which she distills critical questions that she uses to analyze the theater of the period. This is an impressive, informative, and extremely intelligent addition to the body of work on the relations between sociopolitical forces and literature in seventeenth-century France."--Richard E. Goodkin, professor of French, University of Wisconsin-Madison
---