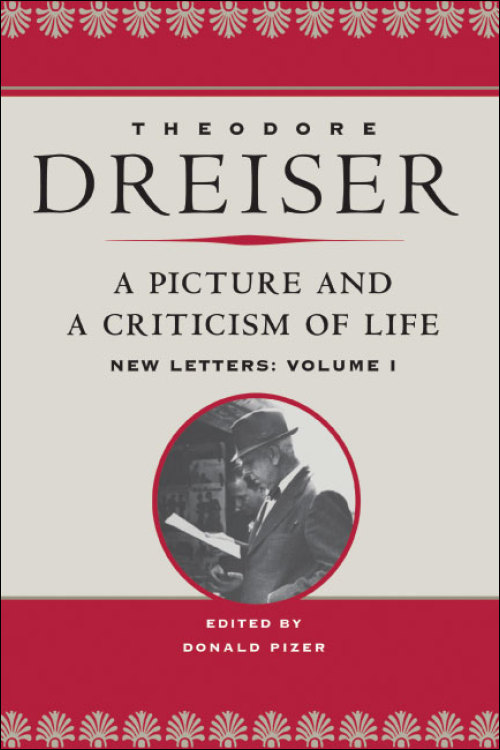 A Picture and a Criticism of Life
New Letters, Volume I
Correspondence capturing Dreiser's own take on his long and eventful life
Cloth – $95
978-0-252-03106-9
Publication Date
Cloth: 03/03/2008
About the Book
In addition to his novels, short stories, plays, poetry, and a flood of journalism, Theodore Dreiser is estimated to have written an astonishing 20,000 letters.
A Picture and a Criticism of Life
presents a selection from his previously unpublished letters and shows Dreiser in every mood and circumstance, from crisply proficient to happily unbuttoned. Meticulously annotated by Donald Pizer, the collection sheds significant new light on the writer's beliefs and activities during the various stages of his long career.
In this first of two volumes of Dreiser correspondence to be published by the University of Illinois Press--and the first since 1986--Pizer collects many letters dealing with his writing and publishing. Including some of Dreiser's most intimate and uninhibited business communications, the volume shows Dreiser expressing his feelings, pressing his case, registering his complaints, and wheedling his associates. Readers can garner an in-depth understanding of Dreiser's labors to protect his copyrights abroad; his thoughts regarding the content and form of a successful article; his relationships with such friends as Richard Duffy, William C. Lengel, and John Cowper Powys; and his extraordinary efforts to organize literary societies, magazines, movie companies, and groups seeking to improve social conditions. From his machinations as an editor to his ambitions as an author and organizer, this collection illustrates how vigorous, thoughtful, and bristly Dreiser could be.
About the Author
Donald Pizer
is Pierce Butler Professor of English Emeritus at Tulane University. Among the volumes he has edited are
Theodore Dreiser: A Primary and Secondary Bibliography
(with Richard W. Dowell and Frederic E. Rusch) and
New Essays on Sister Carrie,
and his many books include
The Novels of Theodore Dreiser: A Critical Study.
Pizer is also coeditor (with Frederic E. Rusch) of
Theodore Dreiser: Interviews.
---
Also by this author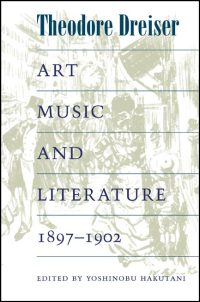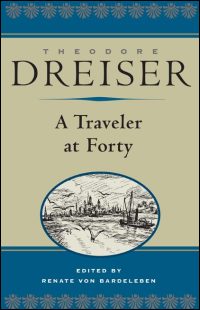 Reviews
"Along the way, the letters cast light on Dreiser's prickliness, his narcissism and his deep-set prejudices. . . . Pizer's annotations are concise and useful."--
Times Literary Supplement
"[Pizer's] thematic overview in his introduction is the most lucid survey I know of Dreiser's philosophical and political ideas, literary credo, practices as magazine editor, attitudes towards publishers and film producers, and capacity for enduring friendships."--
Studies in American Naturalism
"A model of concision and clarity, this fine study explicates important aspects of its topic and promotes dialogue on a key issue of the period."---
American Literary Realism
---
Blurbs
"A fascinating and indispensable addition to the Dreiser canon."--Miles Orvell, professor of English and American studies, Temple University

"Donald Pizer's new book proves he is among the best, if not the best, editor and compiler working the field of American literature. Combining an impressive command of the era with an unmatched knowledge of Dreiser's life, Pizer has brought the letters to life, filling in both the foreground and background of the letters and bringing continuity to what easily could have become a series of disparate documents."--Richard Lehan, editor of Theodore Dreiser: Sister Carrie, Jennie Gerhardt, Twelve Men
---