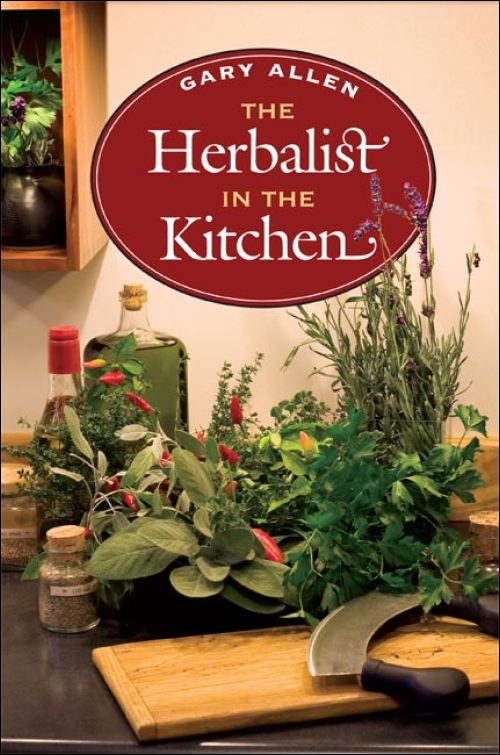 The Herbalist in the Kitchen
The ultimate resource for anyone cooking with herbs
Cloth – $40
978-0-252-03162-5
eBook – $19.95
978-0-252-09039-4
Publication Date
Cloth: 06/25/2007
About the Book
The Herbalist in the Kitchen
is truly encyclopedic in scope, created for those who have a serious interest in cooking with herbs or spices. Gary Allen provides detailed information about the uses, botany, toxicity, and flavor chemistry of the herbs, as well as listing nearly every name that an ingredient is known by around the world.
Allen organizes herbs and spices from around the globe into sections for each single botanical family. He also provides all available information about the chemical compounds responsible for a plant's characteristic taste and scent, allowing cooks to consider new subtleties and potential alternatives; and provides guidance about measuring herbs, enabling readers to decipher dated measuring standards from older cookbooks.
Richly illustrated from the Missouri Botanical Garden rare book collection, The Herbalist in the Kitchen enlightens cooks of all levels on the potential and promise of herbs and spices.
About the Author
Gary Allen is a food writer and adjunct professor at the State Universityof New York's Empire State College. He is the author of Sausage: A Global History and The Resource Guide for Food Writers.
Reviews
"Stunningly complete, this book is everything that a budding cook or a nuanced chef could ever wish for in a reference kitchen tome. . . . Given its very thorough approach, this encyclopedic work will undoubtedly prove highly useful to scientists and academic researchers alike, as well as to those who seek it our for more practical, everyday needs."--
Choice
"This work would be extremely useful in any area where cooking, nutrition, and spices are a focus. . . .The book should be in all culinary collections."--
American Reference Books Annual
"A book with so many useful features will enhance any foodie's library. . . . [Allen is] a creative man who knows how to capture information and make it entertaining and intriguing.
The Herbalist in the Kitchen
is simply the latest published example of his talent."--
Chronogram
---
Blurbs
"Finally, a reference book that won't send you to another reference book to find what you're looking for. The Herbalist in the Kitchen is a one-stop source for herb information. It includes everything from ethnic and scientific names to growing habits and culinary usage--all in a voice that makes you actually want to read it."--David Leite, publisher of the James Beard Award-winning Web site Leite's Culinaria (www.leitesculinaria.com)

"Gary Allen's delightful book The Herbalist in the Kitchen amuses as it deftly illuminates and educates the reader. Scholars and food professionals as well as home cooks and gardening aficionados will enjoy this splendid volume."--Francine Segan, author of The Philosopher's Kitchen
---