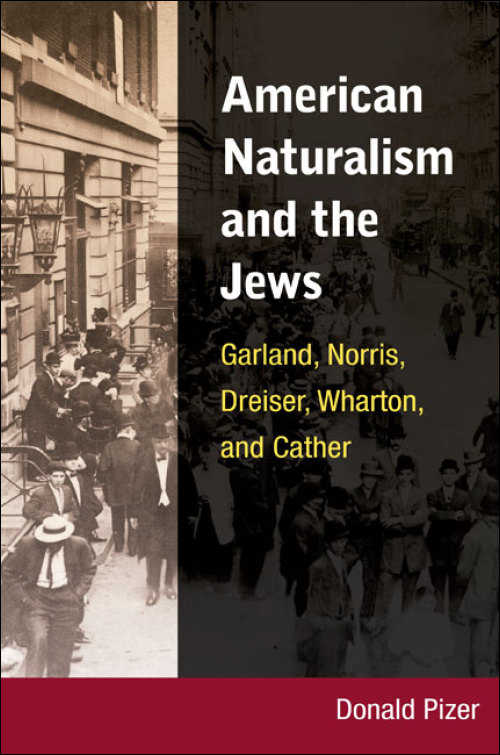 American Naturalism and the Jews
Garland, Norris, Dreiser, Wharton, and Cather
A penetrating study of the anti-Semitic attitudes held by major American naturalist authors
Cloth – $33
978-0-252-03343-8
eBook – $19.95
978-0-252-09217-6
Publication Date
Cloth: 07/07/2008
About the Book
American Naturalism and the Jews
examines the unabashed anti-Semitism of five notable American naturalist novelists otherwise known for their progressive social values. Hamlin Garland, Frank Norris, and Theodore Dreiser all pushed for social improvements for the poor and oppressed, while Edith Wharton and Willa Cather both advanced the public status of women. But they all also expressed strong prejudices against the Jewish race and faith throughout their fiction, essays, letters, and other writings, producing a contradiction in American literary history that has stymied scholars and, until now, gone largely unexamined. In this breakthrough study, Donald Pizer confronts this disconcerting strain of anti-Semitism pervading American letters and culture, illustrating how easily prejudice can coexist with even the most progressive ideals.
Pizer shows how these writers' racist impulses represented more than just personal biases, but resonated with larger social and ideological movements within American culture. Anti-Semitic sentiment motivated such various movements as the western farmers' populist revolt and the East Coast patricians' revulsion against immigration, both of which Pizer discusses here. This antagonism toward Jews and other non-Anglo-Saxon ethnicities intersected not only with these authors' social reform agendas but also with their literary method of representing the overpowering forces of heredity, social or natural environment, and savage instinct.
About the Author
Donald Pizer
is Pierce Butler Professor of English Emeritus at Tulane University. He is the author of
The Theory and Practice of American Literary Naturalism,
the editor of
The Cambridge Companion to American Realism and Naturalism
and
A Picture and a Criticism of Life: New Letters, Volume I
by Theodore Dreiser, and coeditor of
Theodore Dreiser: Interviews.
---
Also by this author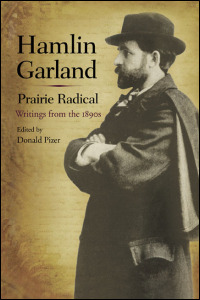 Reviews
"Pizer's study not only unearths these writers' anti-Jewish sentiments, but clearly shows how they were both a product of their environments and conduits for perpetuating and strengthening American anti-Semitism in the early part of the 20th century."--
Jewish Book World
"A valuable resource for students and scholars. Recommended."--
Choice
"Lively and succinct. . . . Drawing on his deep familiarity with the letters, essays, stories, and novels of his subjects, Pizer maps a literary terrain whose borders were both marked and menaced by a uniform group of Shylocks and Svengalis."--
Shofar
"A clear, cohesive case for antisemitism in naturalism."--
American Jewish History
"A tight, energetic work, meticulously researched and elegantly written."--
Journal of American Ethnic History
---
Blurbs
"Pizer sets out to document anti-Semitic attitudes among a coterie of canonical American writers at the turn of the last century, and I know of no other study like it. It's elegantly written, soundly argued, well informed, and meticulously documented. The book will attract specialists in American literature as well as more general readers interested in the eruption of anti-Semitism in Europe and America in the late-19th and early-20th centuries. It will become a standard reference on the subject."--Gary Scharnhorst, author of Bret Harte: Opening the American Literary West

"This is a crisp, concise, direct address to an issue that haunts American literary naturalism; and much of the extant commentary on the mode and its major authors seems hesitant or evasive on the subject. Without apology or spin, Pizer looks carefully at the manifestations of anti-Semitism in half a dozen writers of continuing importance, and he offers fact-based, plausible explanations of relevant history and personal motives. Pizer is one of the reigning masters in the study of American literary naturalism, and he knows the primary and secondary sources inside out."--Bruce Michelson, author of Literary Wit and Printer's Devil: Mark Twain and the American Publishing Revolution
---