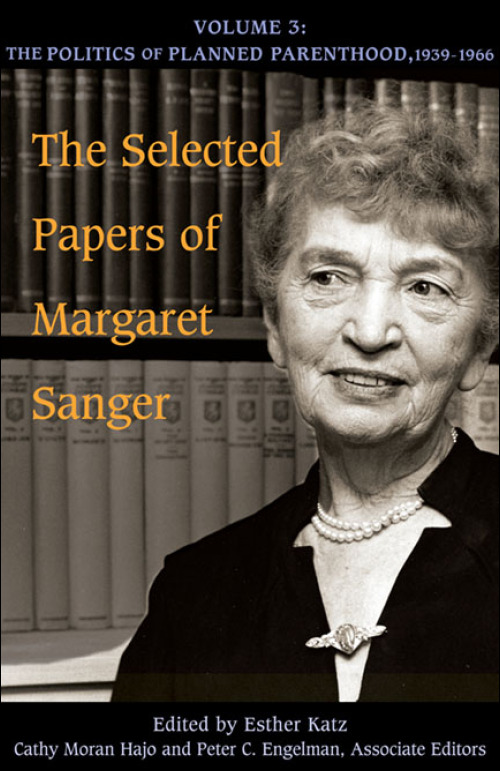 The Selected Papers of Margaret Sanger
Volume 3: The Politics of Planned Parenthood, 1939-1966
Cathy Moran Hajo and Peter C. Engelman, Associate Editors
The birth control movement's continuing struggle to expand beyond barriers of race and class
Cloth – $95
978-0-252-03372-8
Publication Date
Cloth: 08/23/2010
About the Book
Birth control crusader, feminist, and reformer Margaret Sanger was one of the most controversial and dynamic figures of the twentieth century and one of the great women reformers in history.
Volume 3: The Politics of Planned Parenthood, 1939–1966
of
The Selected Papers of Margaret Sanger
highlights Sanger's quest for the "magic pill," the non-barrier method of birth control she had envisioned since the early 1930s. These lively and fascinating letters and other writings tell the story of Sanger's consequential collaboration with the philanthropist Katharine Dexter McCormick and their masterful direction of scientists, physicians, and birth control bureaucrats toward the production of the first contraceptive pill--the catalyst for the sexual revolution.
Volume 3 also chronicles Sanger's attempt to guide the American birth control movement during World War II and its immediate aftermath, when many were calling for increased fertility, not family planning. And it documents her controversial efforts to expand birth control services to African Americans in the rural South and to incorporate contraceptive health care into state and federal public health programs. All the while she was engaged in a contentious battle with the leadership of the Planned Parenthood Federation of America over the direction of the movement, with Sanger pushing to revive a feminist rationale for birth control and to emphasize the needs of the poor, and the Federation looking to extend its services beyond contraception and to encourage middle-class childbearing. Constructed to be read as the last chapter of her domestic biography, this volume documents the final turbulent decades of a remarkable life and includes important material on the efforts of biographers, film makers, journalists such as the young Mike Wallace, and Sanger herself, to assess her motivations and affirm her pivotal role in the history of reproductive rights.
As with volumes 1 and 2, the documents assembled here, more than eighty-four percent of them letters, were culled from the Margaret Sanger Papers Microfilm Edition, edited by Esther Katz, Cathy Moran Hajo, and Peter C. Engelman. Volume 4 will cover Sanger's international work in the birth control struggle.
About the Author
Esther Katz
is editor and director of the Margaret Sanger Papers Project and associate professor (adjunct) of history at New York University.
Cathy Moran Hajo
is an associate editor of the Margaret Sanger Papers Project and an adjunct assistant professor in New York University's Archives and Public History Program.
Peter C. Engelman
is an associate editor of the Margaret Sanger Papers Project, a freelance writer, and an archivist.
---
Also by this author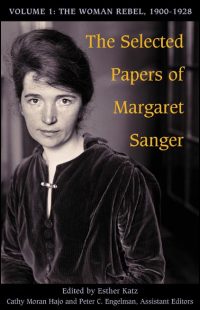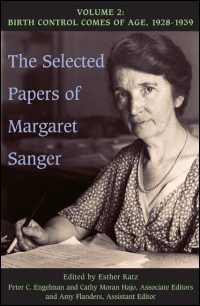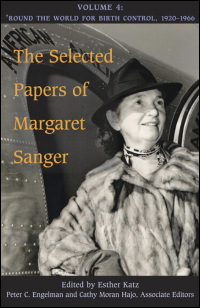 Reviews
---
Blurbs
"This volume provides accurate, dramatic context to the often conflicting struggle to make birth control acceptable in American culture and to make it a global movement. Katz, Hajo, and Engelman have produced an edition that is useful to biographers, scholars, students, and the inquisitive policy maker. I give it my highest recommendation."--Allida M. Black, editor and director of The Eleanor Roosevelt Papers Project
---