The Civil War Diary of Gideon Welles, Lincoln's Secretary of the Navy
The Original Manuscript Edition
Foreword by James M. McPherson
The definitive edition of an essential Civil War document
Cloth – $47
978-0-252-03852-5
eBook – $14.95
978-0-252-09643-3
Publication Date
Cloth: 09/29/2014
About the Book
Gideon Welles's 1861 appointment as secretary of the navy placed him at the hub of Union planning for the Civil War and in the midst of the powerful personalities vying for influence in Abraham Lincoln's cabinet. Although Welles initially knew little of naval matters, he rebuilt a service depleted by Confederate defections, planned actions that gave the Union badly needed victories in the war's early days, and oversaw a blockade that weakened the South's economy.
Perhaps the hardest-working member of the cabinet, Welles still found time to keep a detailed diary that has become one of the key documents for understanding the inner workings of the Lincoln administration. In this new edition, William E. and Erica L. Gienapp have restored Welles's original observations, gleaned from the manuscript diaries at the Library of Congress and freed from his many later revisions, so that the reader can experience what he wrote in the moment. With his vitriolic pen, Welles captures the bitter disputes over strategy and war aims, lacerates colleagues from Secretary of State William H. Seward to General-in-Chief Henry Halleck, and condemns the actions of the self-serving southern elite he sees as responsible for the war. He just as easily waxes eloquent about the Navy's wartime achievements, extols the virtues of Lincoln, and drops in a tidbit of Washington gossip.
Carefully edited and extensively annotated, this edition contains a wealth of supplementary material. The appendixes include short biographies of the members of Lincoln's cabinet, the retrospective Welles wrote after leaving office covering the period missing from the diary proper, and important letters regarding naval matters and international law.
* Support from the Lehrman Institute is gratefully acknowledged.
About the Author
William E. Gienapp
was a professor of history at Harvard University. He authored
Abraham Lincoln and Civil War America and The Origins of the Republican Party, 1852-1856
among other publications.
Erica L. Gienapp
earned a degree in history from the University of California at Berkeley.
---
Also by this author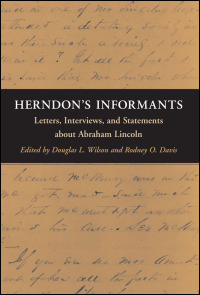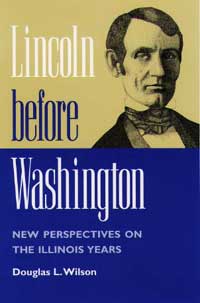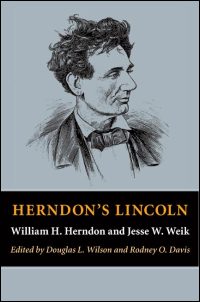 Reviews
"One of the primary sources for understanding both the Northern war effort and the federal government at its highest levels. . . . Extremely important for all libraries. Essential."--
Choice
"It is hard to imagine any Lincoln administration, Civil War military, or Civil War naval studies without Welles' revelations as an inside man to the workings of a government fighting for its life, or his often pungent and sharp-edged personality clips. . . . this user-friendly volume will be the preferred source for one of the most astute observers and active participants of the Civil War."--
Naval History
"The Gienapp edition of Welles's diary should occupy a prominent place in every Civil War reference collection."--
Journal of American History
"Marks a milestone in the published primary literature. Meticulously faithful to the original document, it renders sections in both earlier editions entirely irrelevant."--
Civil War Times
"This edition of the diary gives us a much clearer and more immediate picture of what Welles thought about events at the moment he was writing. We get a vivid look at how confusing and frightening the opening weeks of the Lincoln administration seemed to those experiencing them. . . . Of immense value to anyone writing on the war."--
NYMAS Review
"One of the most important journals to emerge from the Civil War Era. . . . This book, many years in the making, is an important contribution to Civil War scholarship." --
Blue and Gray Magazine
"The new edition will be the first choice for most researchers or readers interested in Welles's account of Lincoln's administration." --
Journal of the Abraham Lincoln Association
---
Blurbs
"This diary--especially in its original, fresh, unexpurgated form as presented here--is surely one of the most important building blocks for our understanding of the Civil War."--From the Foreword by James M. McPherson, author of War on the Waters: The Union and Confederate Navies, 1861-1865

"The Welles diary is an indispensable primary source for scholars of the Lincoln administration and the Civil War in general. It also offers a fascinating glimpse into the daily workings of the federal government as it coped with the war's many challenges. A must have for any Civil War collection."--Brian Dirck, author of Lincoln and the Constitution
---