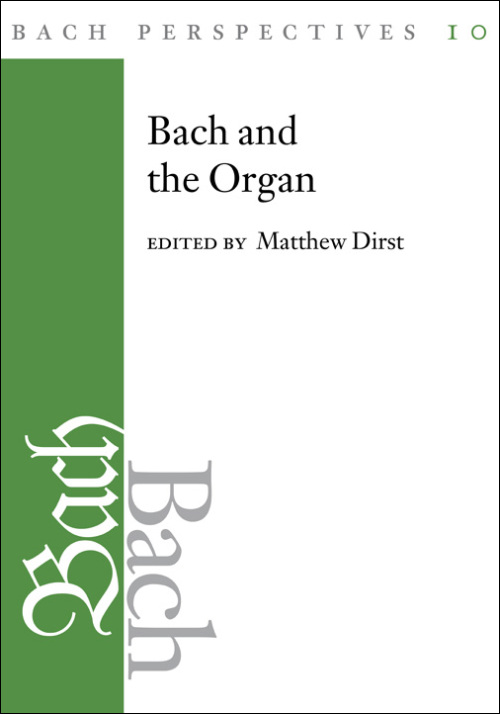 Bach Perspectives, Volume 10
Bach and the Organ
Cutting-edge scholarship on Bach's music for, and activities around, the organ
Cloth – $60
978-0-252-04019-1
eBook – $19.95
978-0-252-09841-3
Publication Date
Cloth: 05/09/2016
About the Book
A publication of the American Bach Society,
Bach Perspectives
pioneers new areas of research into the life, times, and music of the master composer. In
Volume 10
of the series, Matthew Dirst edits a collection of groundbreaking essays exploring various aspects of Bach's organ-related activities.
Lynn Edwards Butler reconsiders Bach's report on Johann Scheibe's organ at St. Paul's Church in Leipzig. Robin Leaver clarifies the likely provenance and purpose of a collection of chorale harmonizations copied in Dresden. George Stauffer investigates the ways various independent trio movements served Bach as an artist and teacher. In separate contributions, Christoph Wolff and Gregory Butler seek the origins of concerted Bach cantata movements spotlighting the organ and propose family trees of both parent works and offspring. Finally, Matthew Cron provides a broad cultural frame for such pieces and notes how their components engage in a larger discourse about the German Baroque organ's intimation of heaven.
About the Author
Matthew Dirst is a professor of music at the Moores School of Music at the University of Houston. He is the author of Engaging Bach: The Keyboard Legacy from Marpurg to Mendelssohn.
Reviews
"Rich with information on various aspects of the organ music of Bach, the essays are of interest to Bach researchers, organists, organ history specialists, and other musicians, and is a worthy addition to all libraries."--Notes
---