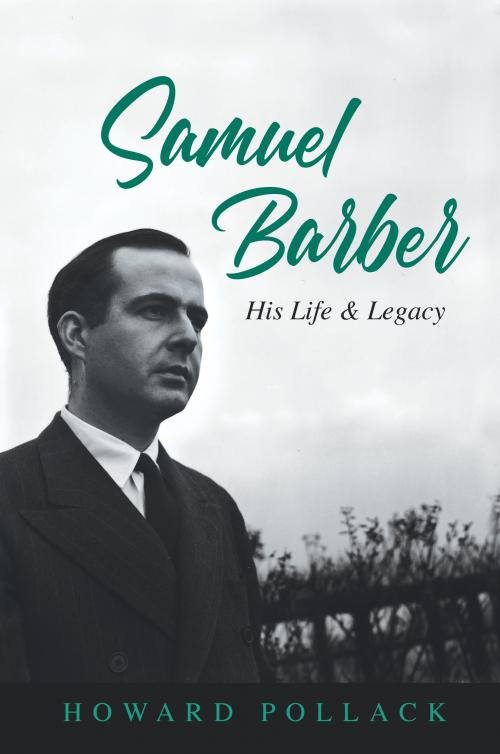 Samuel Barber
His Life and Legacy
The multifaceted biography of the composer's relationships and epic achievement
Cloth – $59.95
978-0-252-04490-8
eBook – $14.95
978-0-252-05405-1
Publication Date
Cloth: 04/04/2023
About the Book
A pivotal twentieth-century composer, Samuel Barber earned a long list of honors and accolades that included two Pulitzer Prizes for Music and the public support of conductors like Arturo Toscanini, Serge Koussevitzky, and Leonard Bernstein. Barber's works have since become standard concert repertoire and continue to flourish across high art and popular culture.
Acclaimed biographer Howard Pollack (Aaron Copland, George Gershwin) offers a multifaceted account of Barber's life and music while placing the artist in his social and cultural milieu. Born into a musical family, Barber pursued his artistic ambitions from childhood. Pollack follows Barber's path from his precocious youth through a career where, from the start, the composer consistently received prizes, fellowships, and other recognition. Stylistic analyses of works like the Adagio for Strings, the Violin Concerto, Knoxville: Summer of 1915 for voice and orchestra, the Piano Concerto, and the operas Vanessa and Antony and Cleopatra, stand alongside revealing accounts of the music's commissioning, performance, reception, and legacy. Throughout, Pollack weaves in accounts of Barber's encounters with colleagues like Aaron Copland and Francis Poulenc, performers from Eleanor Steber and Leontyne Price to Vladimir Horowitz and Van Cliburn, patrons, admirers, and a wide circle of eminent friends and acquaintances. He also provides an eloquent portrait of the composer's decades-long relationship with the renowned opera composer Gian Carlo Menotti.
Informed by new interviews and immense archival research, Samuel Barber is a long-awaited critical and personal biography of a monumental figure in twentieth-century American music.
* Publication of this book was published with support from Alexander Glantz and from the Henry and Edna Binkele Classical Music Fund as well as the General Fund of the American Musicological Society, supported in part by the National Endowment for the Humanities and the Andrew W. Mellon Foundation.
About the Author
Howard Pollack
is John and Rebecca Moores Professor of Music at the University of Houston. His books include the award-winning
Aaron Copland: The Life and Work of an Uncommon Man
George Gershwin: His Life and Work;
Marc Blitzstein: His Life, His Work, His World
; and
The Ballad of John Latouche: An American Lyricist's Life and Work
.
---
Also by this author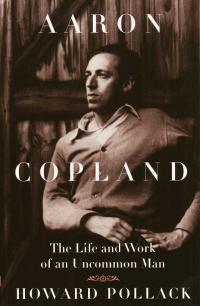 Reviews
---
Blurbs
"Richly detailed, beautifully written, and as humane as it is observant, Howard Pollack's biography paints a convincing portrait not only of Samuel Barber himself, but of the unique milieu that shaped his music and character. Sam began as my mentor and later became my colleague and friend; I recognize him throughout this remarkable book."--John Corigliano, Pulitzer Prize-winning composer

"This critical biography will no doubt become a foundational text. Pollack humanizes Barber by providing new insights, information, and perspectives about him that include religious, political, social, and cultural issues, and details about his interactions with an array of artists, friends, and institutions. The author's flowing style provides a meaty narrative for general readers while his use and interpretation of an exhaustive trove of sources will serve scholars for years to come."--Sally Bick, author of Unsettled Scores: Politics, Hollywood, and the Film Music of Aaron Copland and Hanns Eisler
---