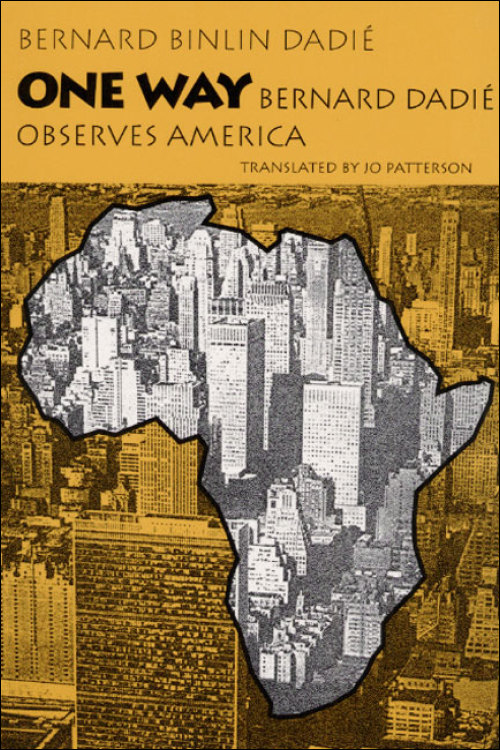 One Way
Bernard Dadie Observes America
Translated by Jo Patterson. Foreword by Claude Bouygues
What the Ivorian writer observed the United States
Paper – $22
978-0-252-06408-1
Publication Date
Paperback: 01/01/1994
About the Book
In the tradition of Tocqueville, Bernard Dadié offers impressions of America for a French-speaking audience---but in the style of an African griot.
One Way
(originally titled
Patron de New York
) displays breezy humor while touching upon weighty issues, including racism, efficiency and the profit motive, and international politics. Dadié's reports represent an African gaze on and discourse about the West, thus shifting the usual representation of the Other.
Originally published in 1964, One Way captures a series of American vanities that remain enduringly provocative. His tone--by turn whimsical, angry, compassionate, ironic, and appreciative--is always lively and always incisive.
Reviews
---
Blurbs
"Presents a vision of the United States through the eyes of a naive traveler, whose irony, humor, and quality of observation remind me very much of Montesquieu's Lettres Persanes."--Elisabeth Mudimbe-Boyi, author of Beyond Dichotomies: Histories, Identities, Culture, and the Challenge of Globalization
---