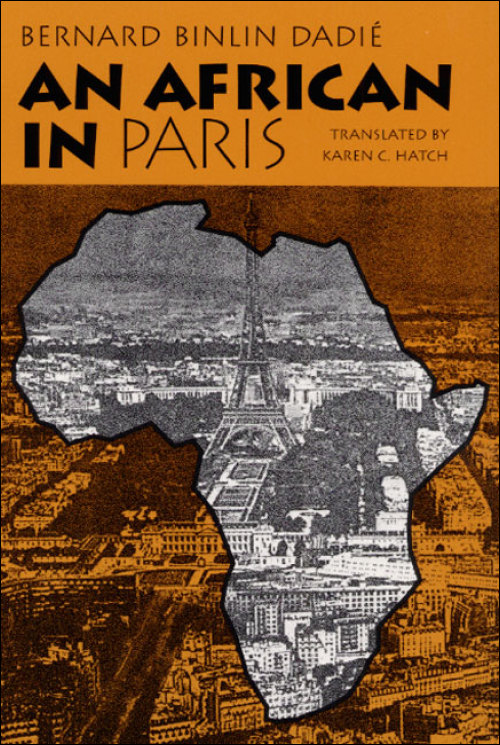 An African in Paris
Translated by Karen C. Hatch
Paris in the 1950s through the eyes of the acclaimed Ivorian writer
Paper – $25
978-0-252-06407-4
Publication Date
Paperback: 01/01/1994
About the Book
Writing in an informal and episodic style, Bernard Dadié recounts a West African man's first journey to France, from the exhilarating moment when he obtains his ticket through a humorous and fascinating tour across the City of Light.
In 1959, when Un Negre a Paris first appeared, the French still held West Africa under colonial rule. Dadié's subtle parodies draw on intimate knowledge obtained over decades spent observing the colonizers abroad and now, suddenly, on their own home terrain. His remarks on Parisian living conditions, wordplay, manners, and and morals are entertaining and poignant, charming yet profound.
About the Author
Bernard Dadié
(1916-2019) was an Ivorian novelist, playwright, poet, government administrator, and figure in Côte d'Ivoire's independence movement. His many works include
An African in Paris
and
The Black Cloth: A Collection of African Folktales
.
Karen C. Hatch
is a professor of English at California State University Chico. She is the translator of Dadié's novel
Climbie
, and a collection of his folktales,
La Pagne Noir.
---
Also by this author
---